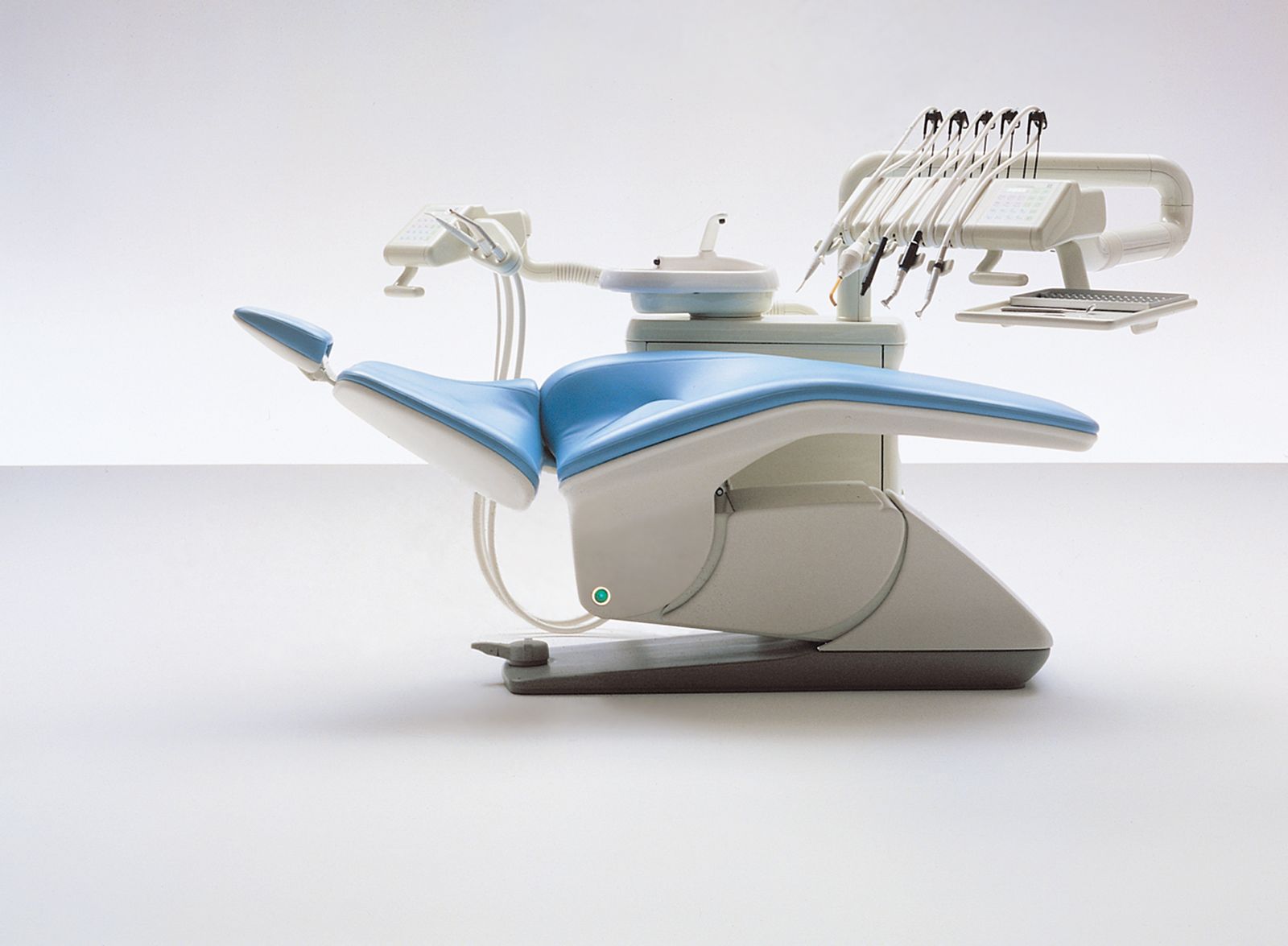 The complete dental system is the outcome of a long-term project that set out to define every detail of this cutting-edge product in terms of ergonomics, practicality and hygiene.
Developed together with the Reasearch and Development of the Ospedale di San Lazzaro di Savena, the complete system has computer controls and an integral pedal system.
The result is an ideal blend of system and chair on a single base without any connection boxes. The device offers balanced instrument arms with good lateral mobility of the controls. Its presence is reassuring to the patient because it is well-proportioned and not at all aggressive.
The module is also easy to grip. ISORAMA is the name given to the chair, with its steel structure and polyurethane upholstery. Its movements are achieved by means of independent gear motors that operate a recirculated ball screw allowing smooth, noiseless position adjustments. It is also possible to program and store 6 desired automatic working positions. Eurodent also wished to devote plenty of attention to the design of the assistant's area. This side of the unit is therefore cut away to provide an operational area conducive to teamwork. This has also been achieved by moving the water unit forward.
1991 Compasso d'Oro Award.