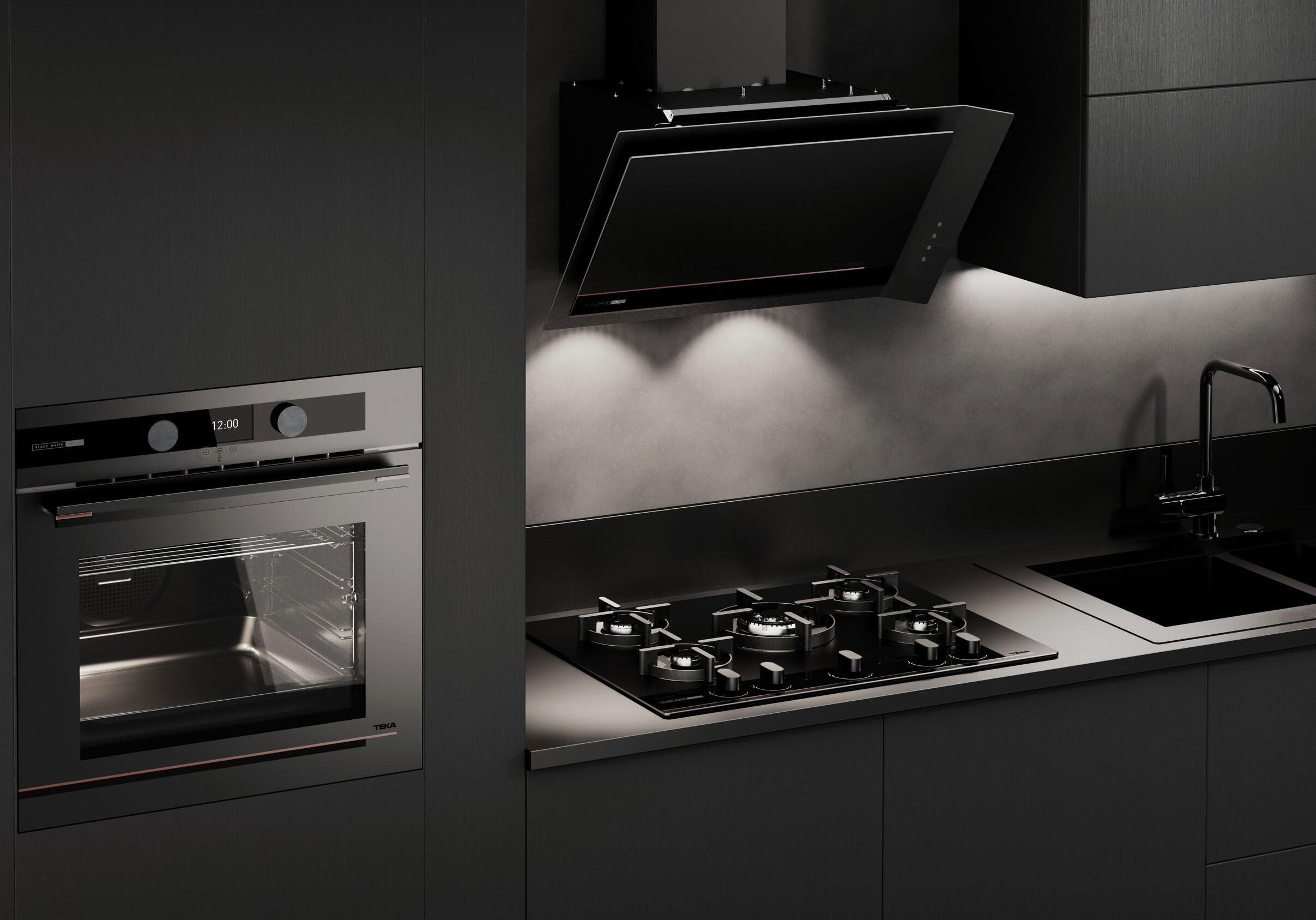 Infinity | G1 Edition is the new line of household appliances designed by Italdesign Industrial Design Division for Teka, German brand leader in integrated solutions for the kitchen.
It is a special edition inspired by the emerging trends in jewellery, exclusive cars, and the latest technology in premium products. Finished in matte black with details in copper color, this line has, in addition, technological features that comply with Teka's commitment to the manufacture of products that are not only aesthetic, but also precise and simple to manage.
"Our work was primarily based and focused on respecting Teka's design principles: minimalism, intuitiveness, styling but also a touch of provocation", – say Nicola Guelfo and Riccardo Matera, Italdesign Head of Industrial Design and Industrial Designer -. "So as to create proposals able to express Teka's values and convey a consistent perception, we drew inspiration from the shapes of automobiles, so sculptural and aerodynamic, with daring futuristic lines standing out and making the overall design high-class and unique".
Among the household appliances that form part of Infinity | G1 Edition, the following are included: Gas on Glass hobs with self-igniting technology, a latest generation pyrolytic oven, a vertical hood with FreshAir system that renews air discarding bothersome odours and conserves the freshness of the atmosphere, a compact oven with SurroundTemp multifunction that guarantees better heat distribution and an integrated microwave with a ceramic base.