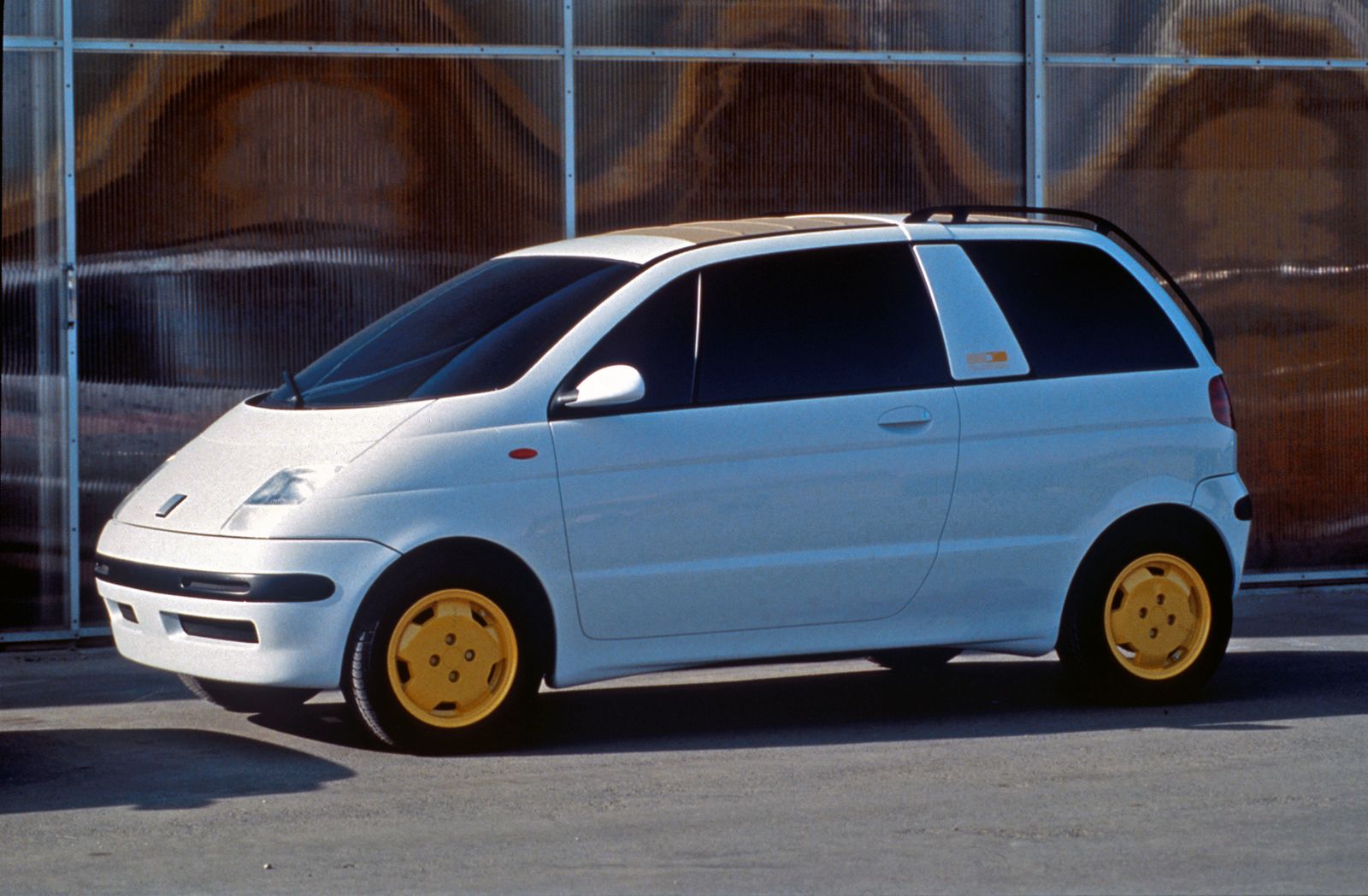 A reinterpretation for the 1990s of an idea introduced by the Fiat Cinquecento, that icon of post-war mass motoring.
In 1992 ANFIA called upon "carrozzieri" to reinterpret the Cinquecento theme, at the invitation of FIAT itself, making available an example of the legendary pint-sized car that put Italy on wheels from 1955.
The 1992 Turin motor show therefore welcomed the ID Cinquecento, a static model for a small saloon designed exclusively to weave nimbly through town traffic.
The following year, the ID Cinquecento gave rise to the Lucciola moving prototype, which subsequently became the Daewoo Matiz.