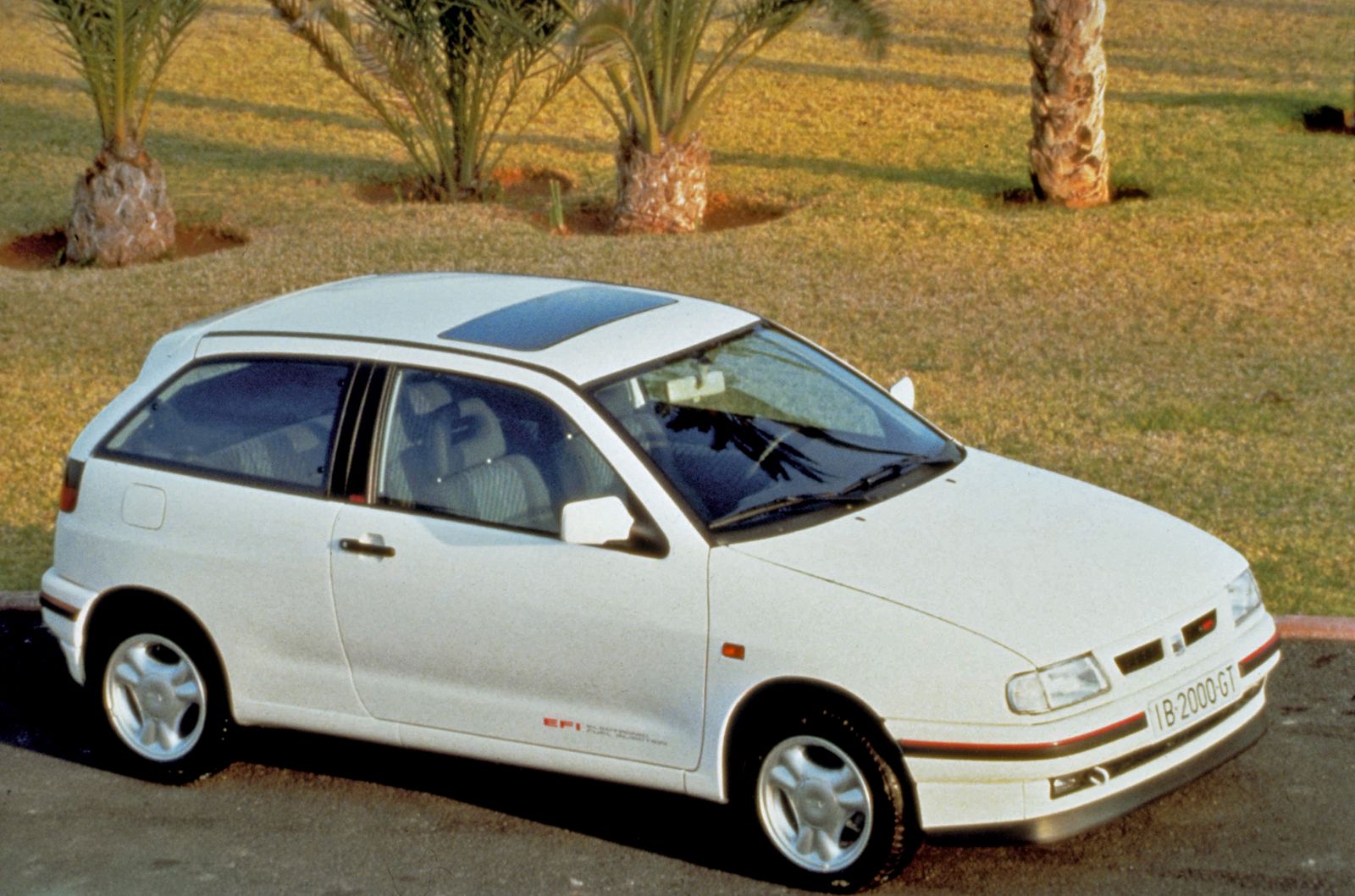 After nine years, a hatchback for Seat's new European drive.
A family relationship with the previous model, sturdy, quality with low-cost: this was the brief for the new Ibiza, after the success of the first, historical model of 1984.
As far as the architectural aspect was concerned, the most important element was a slender, curved rear pillar that descended to the light cluster and was a development of the previous version.
The new Seat was derived from the floorpan of the VW Polo and therefore the dimensions were more compact than the first Ibiza. Most important new feature was the front bumper, similar in design to that of the Toledo but made out of metal instead of a single block of plastic, a more eco-friendly solution.