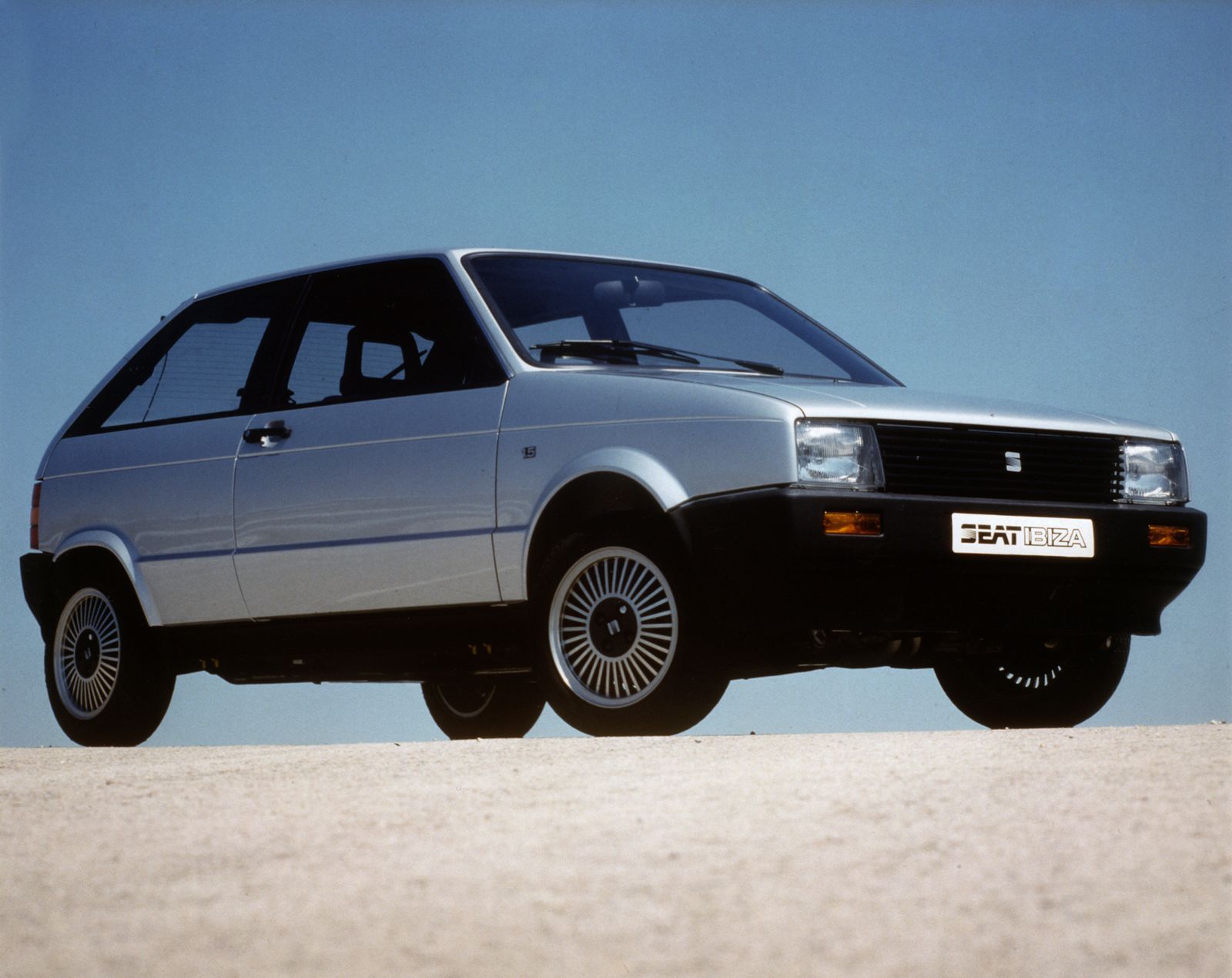 It's celebrating its 30th anniversary in these days. In 1981 the Ibiza appears on the market and Seat's history changes. For ever.
Seat works with Italdesign for the shape definition, with Porsche for interiors, with Karmann for the development and with Porsche KG for engine and mechanics.
At the beginning the platform was the one of the 127/Fura, but Giugiaro obtained to use the Ritmo one because of longer wheelbase.
Dimensions are similar to UNO's but Ibiza is completely different, less technologically advanced, because Seat didn't want to risk to produce a too advanced car.
The restyling, in 1983, is always signed by Giugiaro.