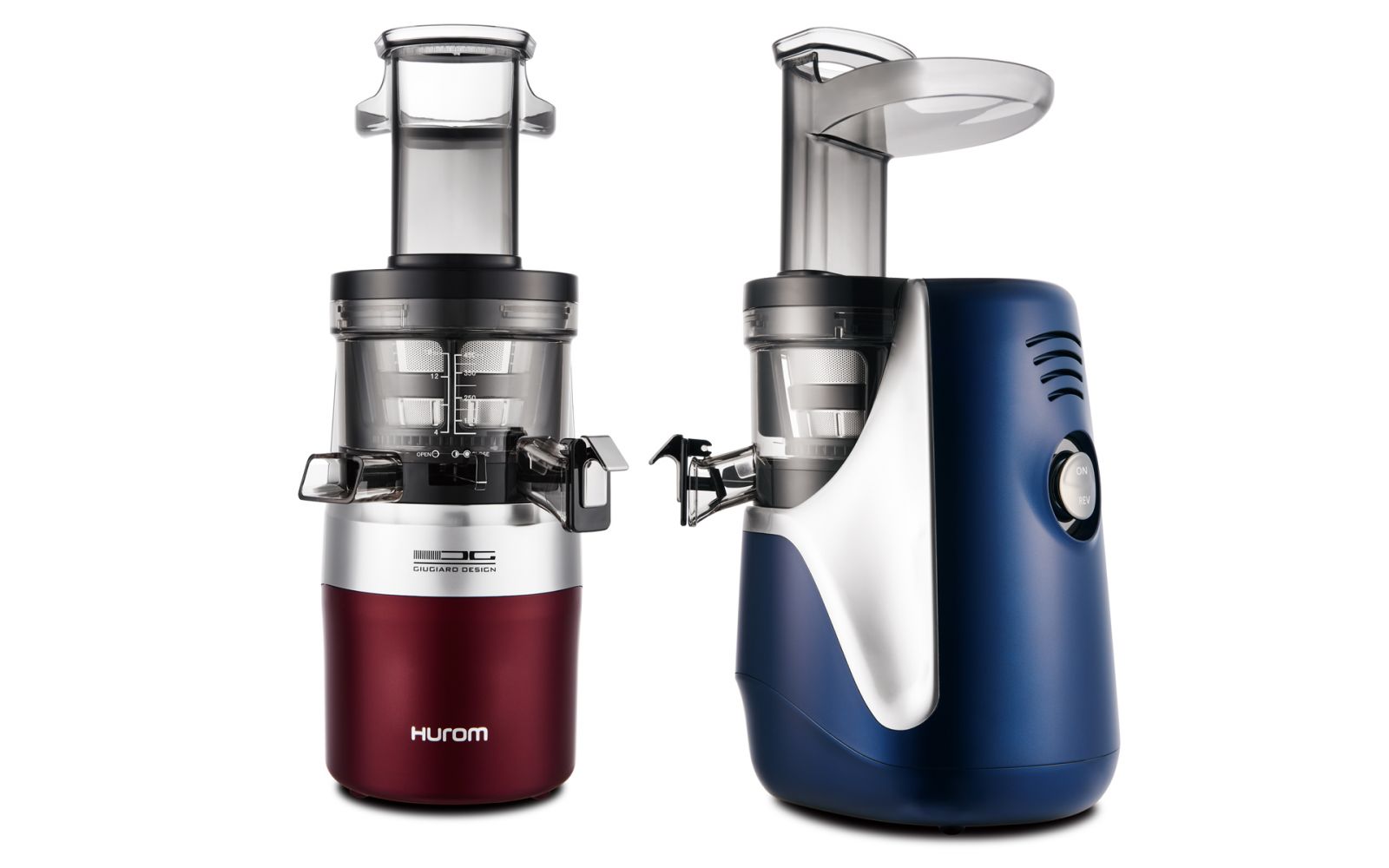 Hurom & Giugiaro Design Partner to Launch Supercar Inspired Juicers
Combining ultimate machinery design with slow juicing innovation, Hurom and Giugiaro Design's new slow juicers cultivate and enhance the healthy juicing culture.
Each slow juicer features a prominent and intuitive power button for simplified ease of use that recalls an automotive experience, while the contrasting diagonal color scheme visually divides the control area from the section of the machine that extracts nutrient-dense juice. Taking inspiration from luxury vehicles, the visually bold yet streamlined design of the models reinforce the juicer's durability, while the concave design on the side conveys the fullness of juice's natural nutrients.