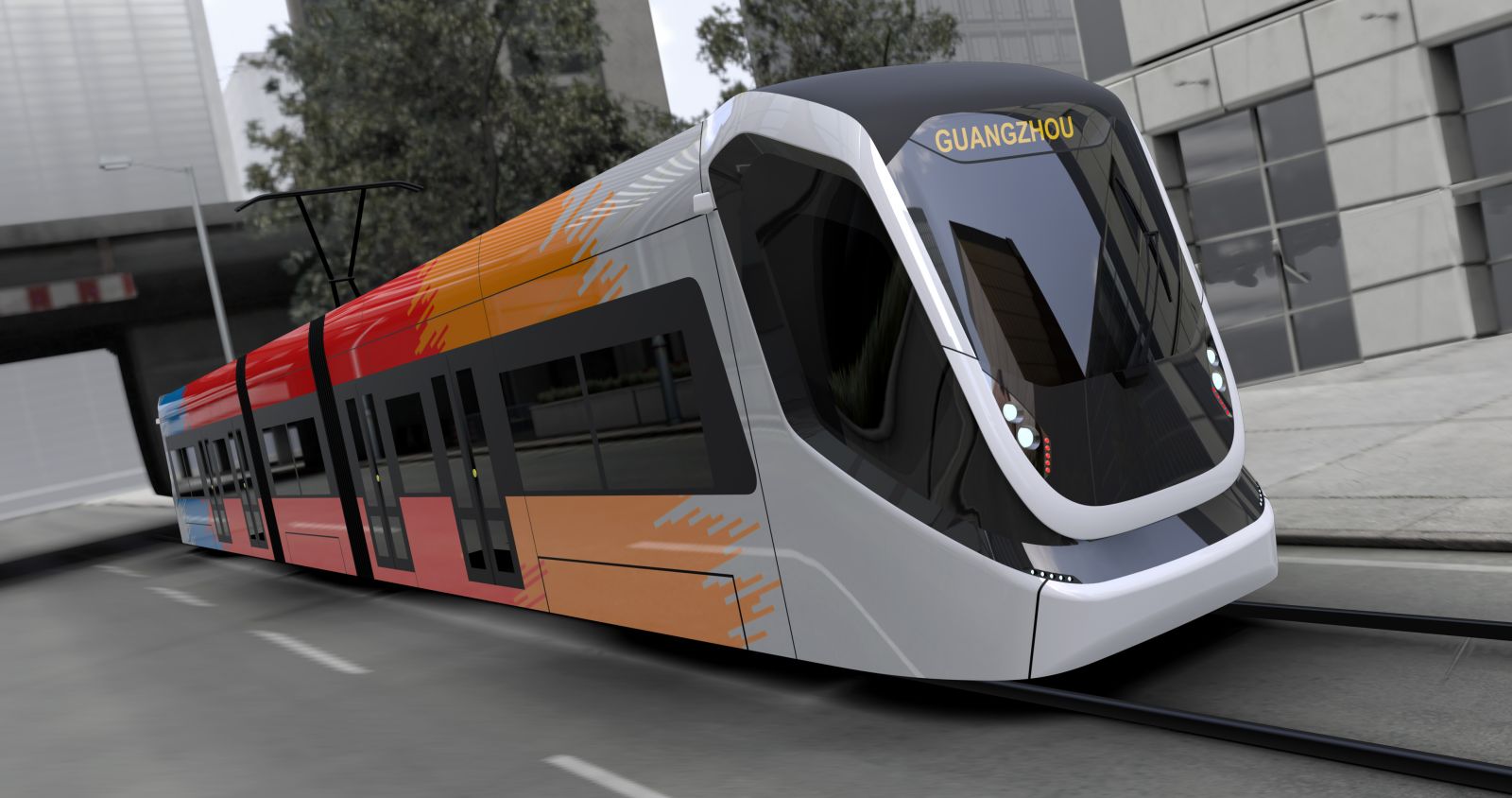 It is the first metropolitan tram that CRRC Guangzhou Electric Locomotive has ever made. Italdesign was chosen because of the vast experience in the field that it has built up over the years working on numerous similar projects in Europe and – more recently – in the Middle East.
The tram is due to be presented in the autumn and it is the product of more than 18 months of hard work. The team of designers from Italy worked side by side with their Chinese clients on the development of an end product that presents a modern take on classic stylistic traits from Cantonese traditions and culture.
There were two core influences on the design: Guangzhou'straditional "dancing lion" inspired the external livery and lines, while the handrails inside took their cue from the distinctive architectural structure of the Canton Tower, which is one of the latest landmarks to appear in the city.
The whole project revolved around the ergonomic analysis. It is a 70% low vehicle, which means that 70% of the length of each carriage is at pavement level. This makes it easier to board and alight from the tram, especially for passengers with prams and wheelchairs.