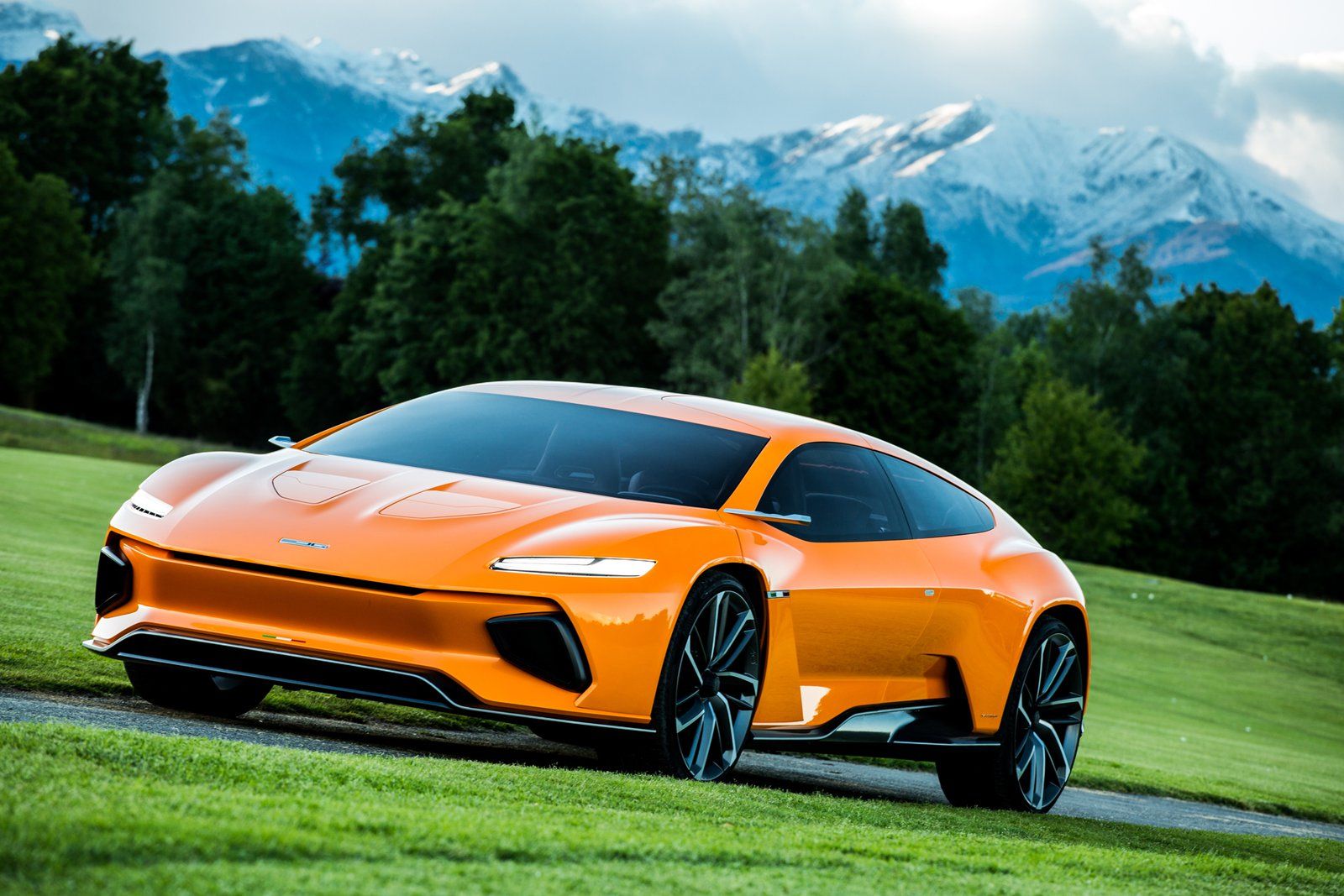 Futuristic design, green powertrain: GTZero is tomorrow's Gran Turismo with zero emissions. Its sporty and elegant lines are an homage to the great Italian tradition for sportscars, with a look into the future.
The aim of Italdesign with the GTZero project was to explore the sports car segment, a great classic in the history of the car, but giving it an interpretation in line with the times and designing a high-tech, sustainable and versatile version.
"Nowadays concern for the environment and new technologies allow us to design clean and performing cars," Filippo Perini, Head of Design at Italdesign declared. "However, the car's aesthetic personality will be preserved: irrespective of the type of fuel system, the various types of car will not disappear, and sports cars will continue to exert a particular appeal. GTZero is our vision for a classic, the Gran Turismo, which looks to the tradition of Italian body designers, but is brought up to date with tomorrow's technologies and needs. With zero emission, therefore GTZero."
The GTZero is based on a modular monocoque carbon frame with integrated batteries; it is powered by an electric powertrain consisting of three motors, two on the front axle and one on the rear, which is able to deliver an overall power of 360 kW with four-wheel drive and four-wheel steering; its top speed is limited to 250 km/h and it has a range of about 500 km. 80% of the charge is achievable in about 30 minutes.
The Gran Turismo's sleek and dynamic profile is combined with a wide and comfortable passenger compartment: it can accommodate two adults and two children or, by moving the passenger seat forward, three adults and a child, behind the driver. The reduced rear overhang, elongated front and contained height convey its sporty nature, whilst the shooting-brake layout allows three bags to be packed comfortably in the rear luggage compartment and two more in the front one, making the GTZero the perfect car for medium to long trips.