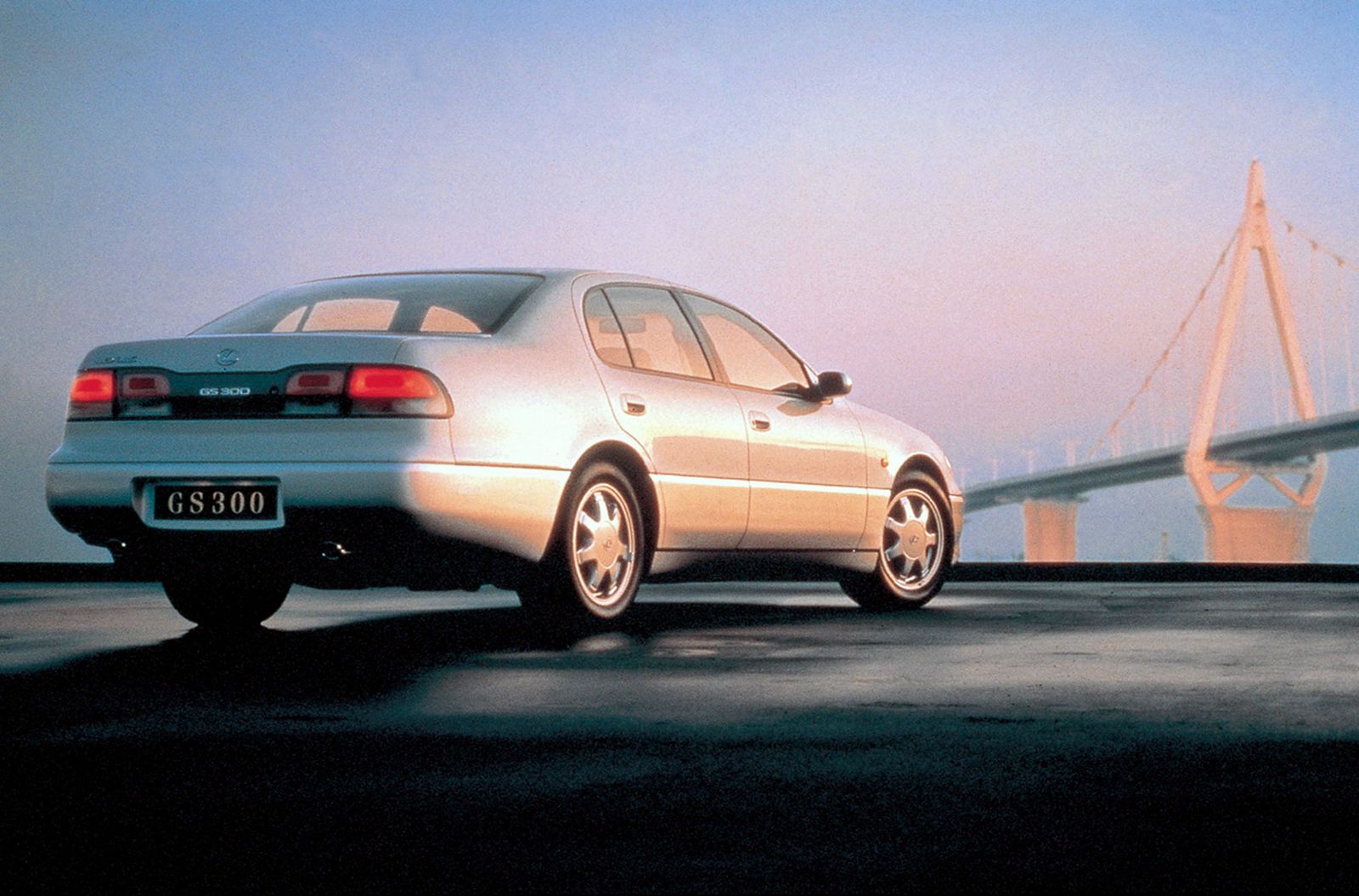 The GS 300 marked the advent of the Lexus, Luxury Exportation United States, the Deluxe brand from the Japanese manufacturer Toyota that was soon to hit markets throughout the world.
Dubbed the 'queen' of its market segment by the press at that time, the Lexus GS 300 (known in Japan as the Toyota Aristo) was another exercise on the deluxe saloon theme.
The car is often believed to hark back to the Jaguar Kensington prototype of 1990, but in fact the first drawings of the GS 300 date from 1988.
The GS 300 was an attempt to add a touch of judicious European balance to top of the range saloons within the Japanese market, that had for all too long been overburdened with redundant and superfluous features.