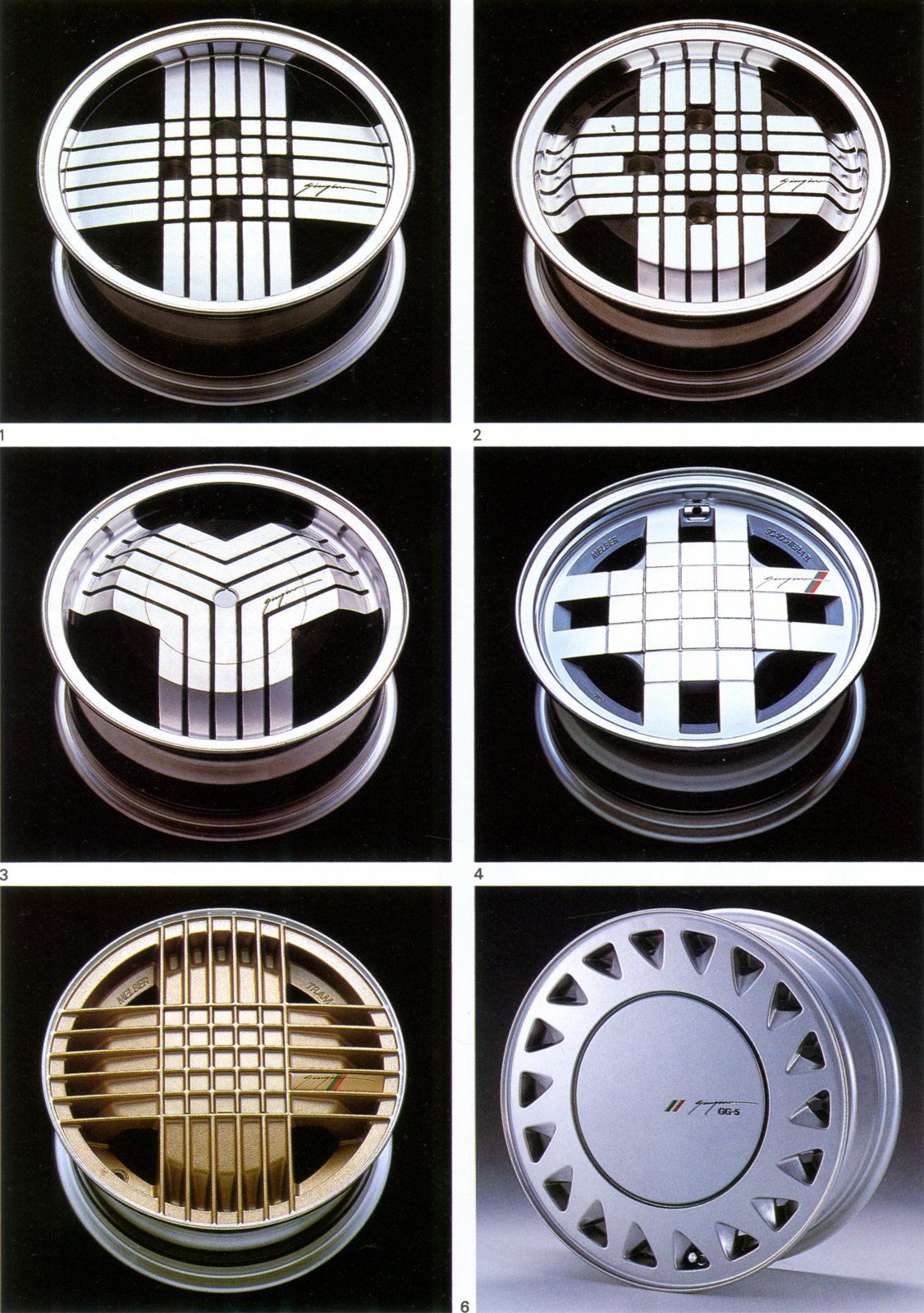 Between 1976 and 1985 Giugiaro Design collaborates with the Japanese Melber for a series of alloy wheels, born from the ones featured on the Asso di Quadri
The Asso di Quadri exhibited at the 1976 Torino Motor Show was a prototype that never went into production but its highly attractive wheels were merchandized by the Japanese company Melber in the same year. These wheels, characterized by their grid pattern as the Scacchiera (chess board) name implies, do not just represent a refreshing appearance: the unsightly wheel nuts have been made less obvious by coinciding four of the sqares with the wheel nut holes. A design which fuses function with form perfectly.
But the Scacchiera design had shortcomings, including the fact that it was good only for four holes and that depending on the P.C.D. (diameter of the circle which passes through the center of the nut) the holes and grid pattern did not always match.
These problems were solved with the Igrecca, Scacchiera II and Trama models brought out until 1985 which used a center cap to conceal the heads of the nuts.