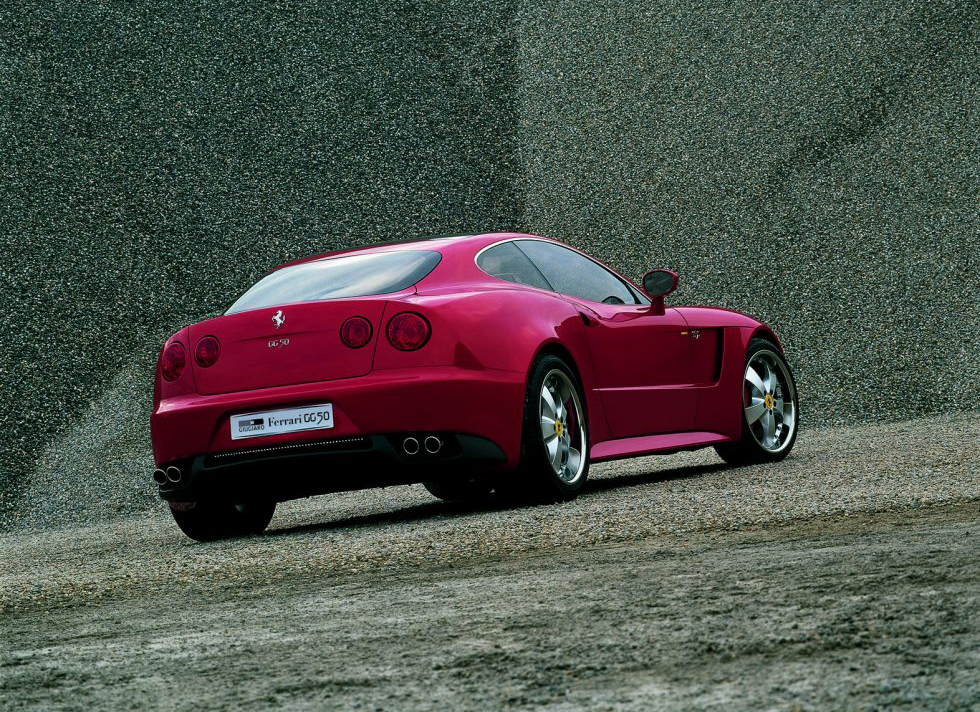 "To celebrate 50 years working in car design, I wanted to make a Ferrari for myself that I could use with my family". The GG 50 was created on a 612 Scaglietti base.
The Ferrari GG50, created on the basis of the 612 Scaglietti, of which it retains the entire mechanical configuration, is slightly shorter than the original model with a fastback tail  that conceals a real tailgate.
The rear seat back rests can be folded down and, due to the redesigned tank, generate a flat load platform measuring 1 m, 40 cm in depth, all verified with the support of the Ferrari Technical department.
"It is never easy to get into and out of a 2+2 coupé 2+2  because the accessibility is directly proportional to the length of the door, which cannot however be lengthened infinitely. In the GG50, the door reinforcement is actually that of the Scaglietti but making the rear window descending means that your head movements are smoother, making it much easier to get into and out of the car than you could imagine. And you can only really appreciate this by trying it out", explained Giugiaro.
Trivia
The name is made up of the initials of Giorgetto Giugiaro and the number 50, to celebrate the first 50 years of the designer's career.