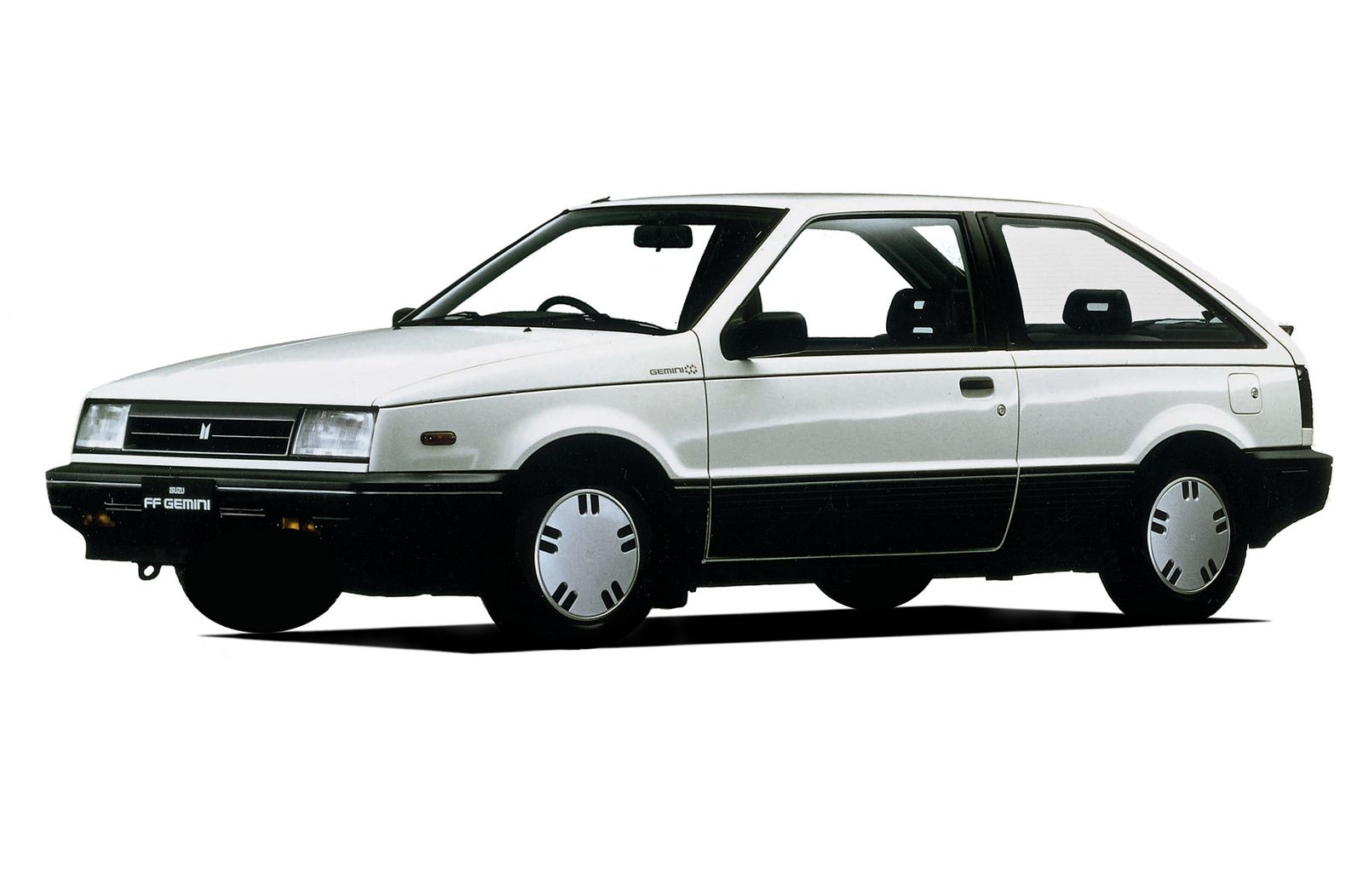 After producing for many years Opel Kadett with a proper motorisation, Isuzu decides to renew his first model, after 117 Coupé and Piazza successes.
Gemini Coupé, born from the Piazza, is a two box car with very slender shapes thanks to raked back pillar, that gives the idea for a Coupé.
Doors and rear door are integral, while the door pillar is painted in black and white to continue the optical of the glassed surface.