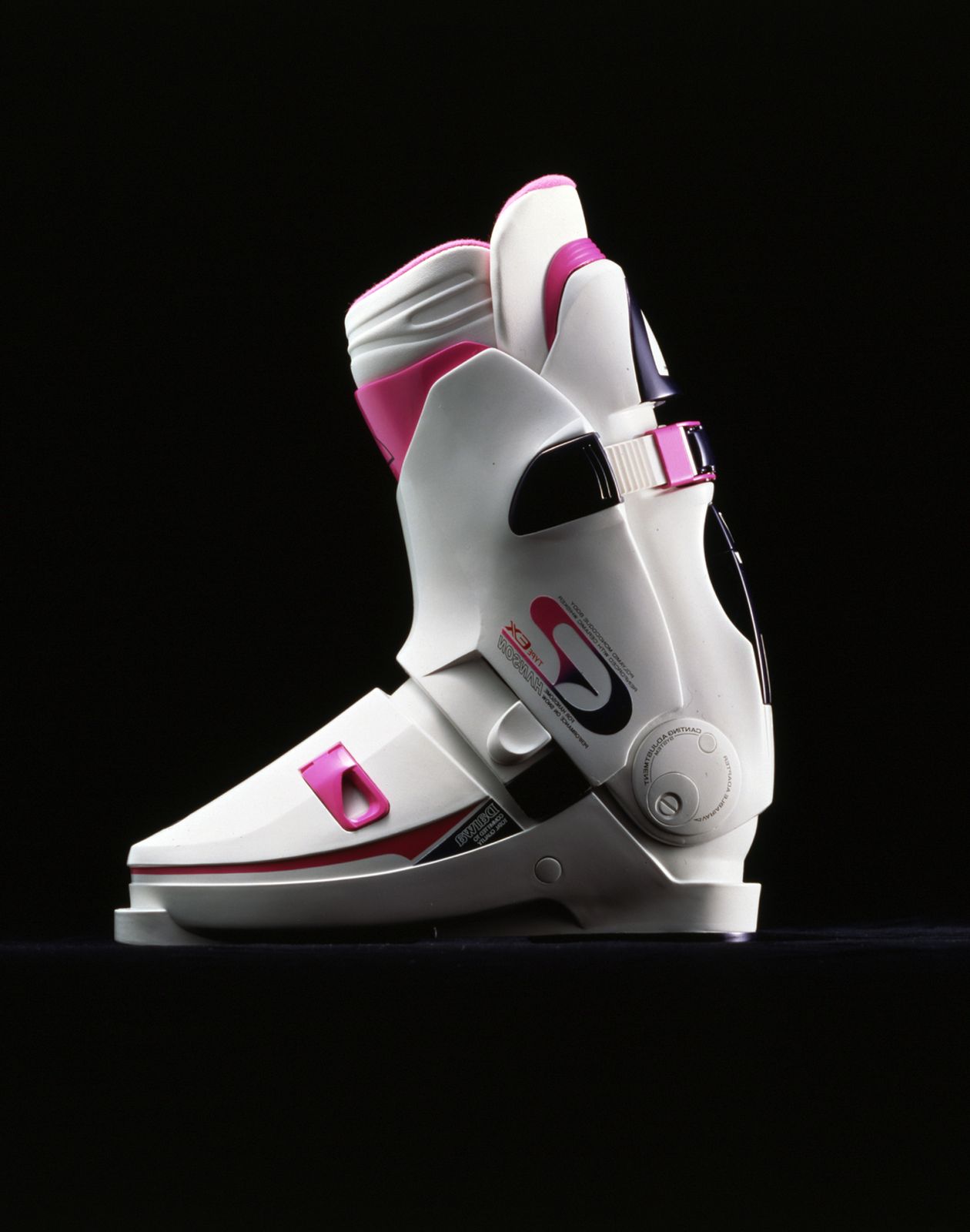 The ski boot with built-in carrying handle.
The shape of the ski boot prioritises fit and the protective requirements necessary for this type of equipment. It is accordingly broken down into distinctive surface elements.
The calf area houses a moving part used to fit the boot and also a removable handle to facilitate transport. The knobs and clips for adjusting the angle of the upper boot leg are located on the ankle and neck of the foot respectively.