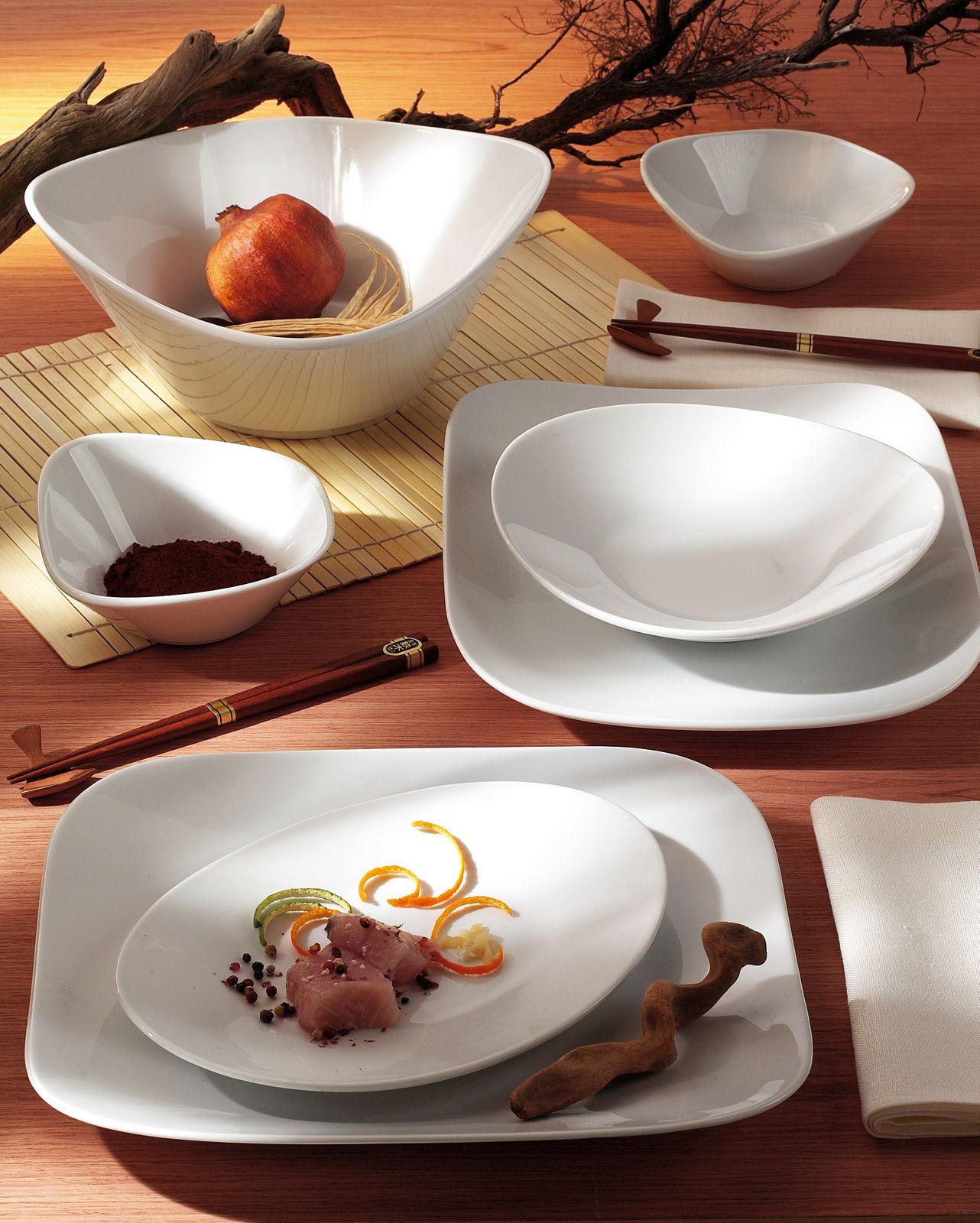 The "Funè" fine porcelain table collection exalts multi-functional and innovative design in a symposium of Richard-Ginori 1735 artisan tradition and legendary styling.
Sensuous and delicate forms that, in a rippling cascade of precious and pure materials, allure the beholder and charm look and feel.
A wise mixture between past and present, the table collection reflects the ever-increasing trend towards "fusion" style tableware.