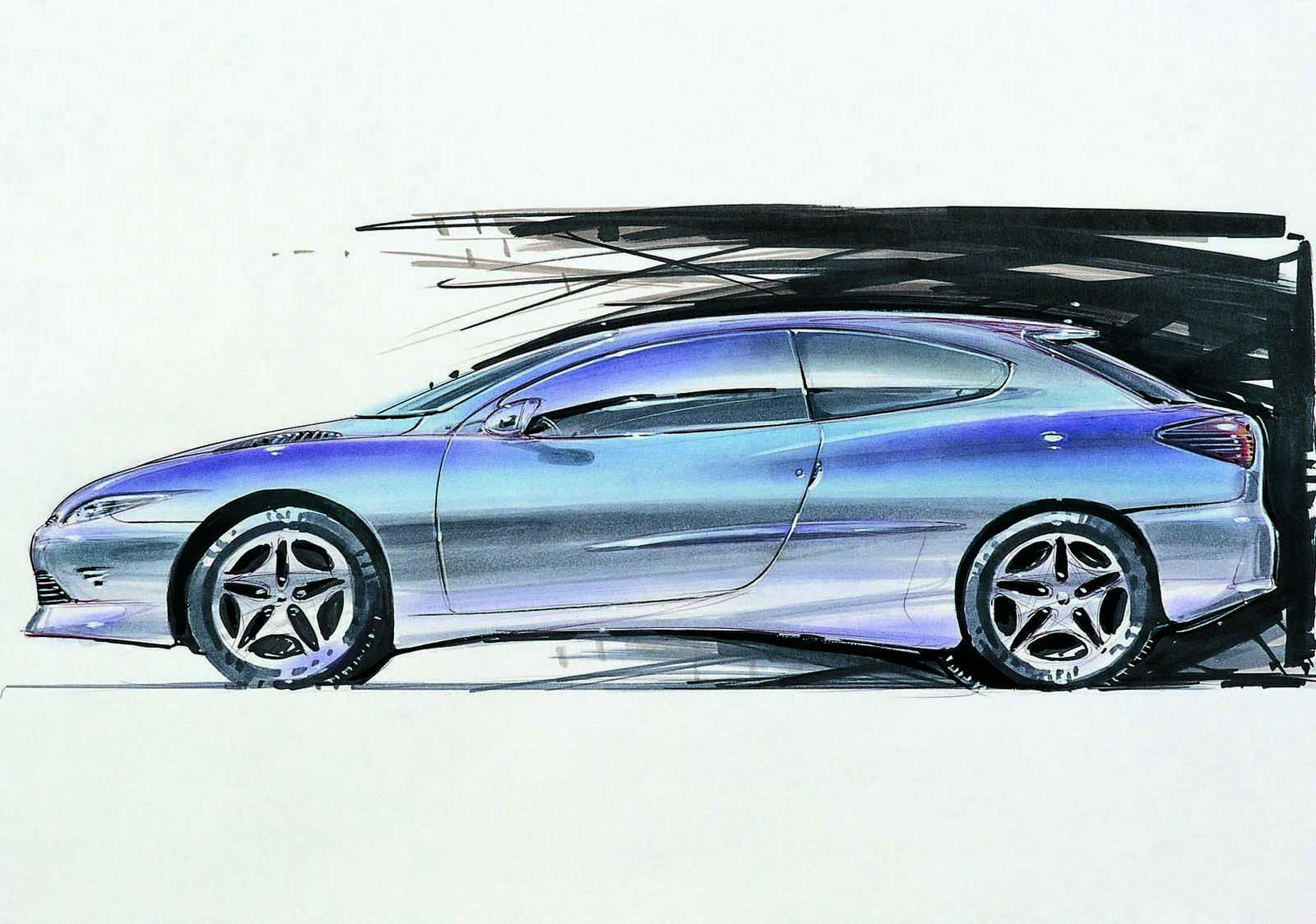 A research model of a 4-seater hatchback coupé based on a FIAT Bravo & Brava chassis.
The Legram, introduced at the 66th Turin International Motor Show, was an elegant version of the Formula project.
Designed to complement the Formula 4 and Formula Hammer, the Legram was designed for more classic use and its appearance was that of a genuine 4-seater coupé.
Its smooth and sinuous lines were reminiscent of cars of the 1960s, but satisfied aerodynamic needs: in a wind tunnel the Formula Legram returned a Cd of 0.255.
The reference to the Bravo and Brava was evident in the grille and also in the light clusters that emphasised and exaggerated the original design. Only one element enclosed the indicators, high beams, low beams and fog lights.