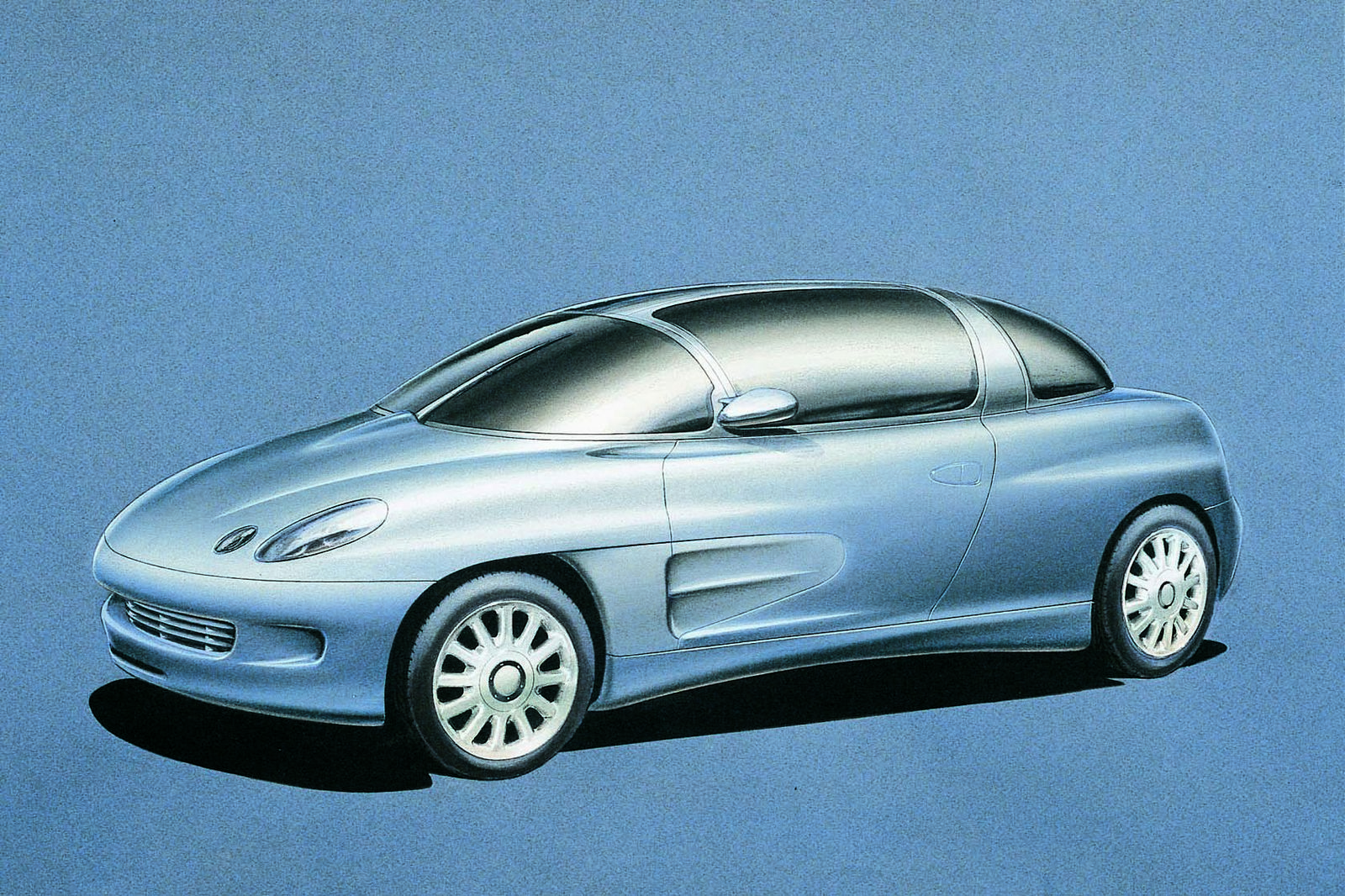 At the 1994 Turin motor show, Fiat asked "carrozzieri" belonging to ANFIA to come up with their own interpretation of the Punto, which was launched during the previous year.
The Firepoint is a high-performing 2+2 coupé.
Much attention was dedicated to the car's aerodynamics, which are clearly aeronautically inspired. The dome-shaped roof over the car's body is completely transparent and reminiscent of the pilots' cabins of hunter aircraft. The backward raked pillar of the wraparound windscreen is reminiscent in appearance to cars of the 1950s and 1960s.
Access to the car is via the solution previously adopted for the 50 BMW Nazca of 1991: the door opens in traditional manner, while the windows have a gull wing opening mechanism.
The side windows and the rear window are removable and the Firepoint can be converted to a roadster due to its central rollbar and the connecting structure between rollbar and windscreen.