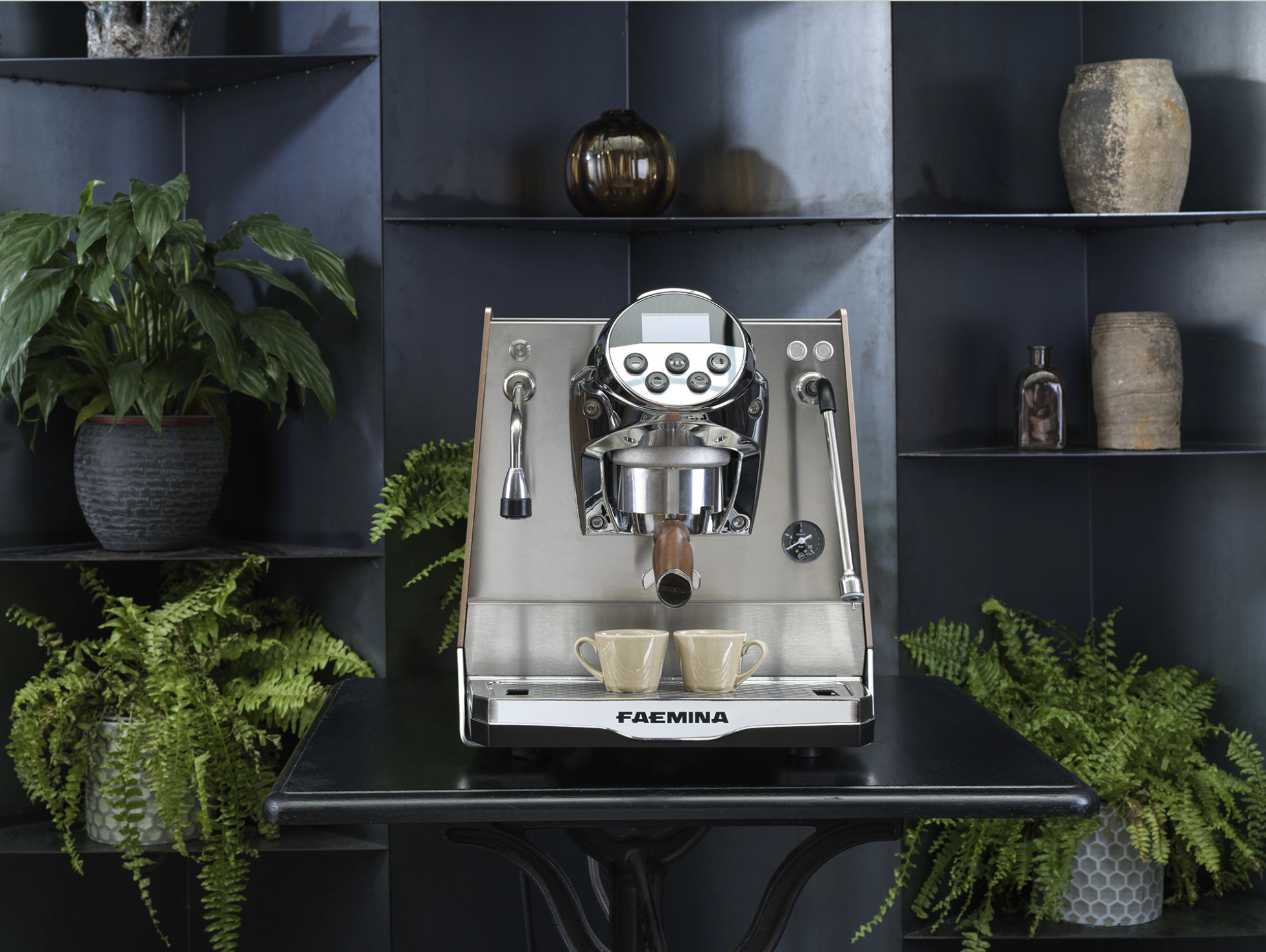 From an encounter between the worlds of design and coffee comes Faemina, for a top-level coffee experience you can enjoy at home.
Clean lines, high quality materials and the 100% made in Italy manufacture, make this machine a timeless work of art.
The choice of different finishes, from the classic elegance of black and white to more sophisticated polished aluminium and satin-finish copper, makes Faemina perfect for any environment.