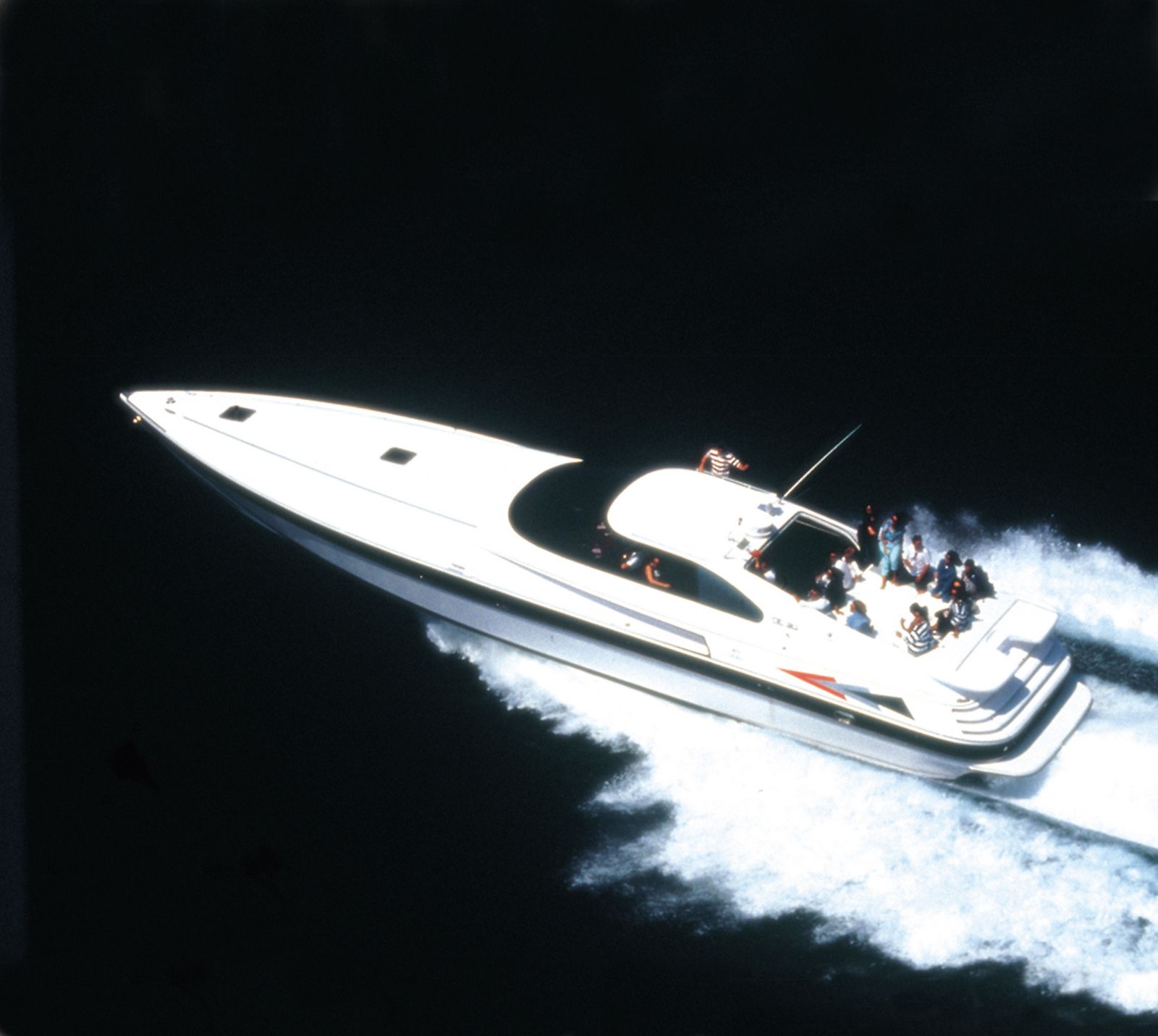 The luxurious Tullio Abbate fast commuter in Texilar T.A. on a kevlar base is characterised by a most aggressive water line.
The design is focused on the styling of the deck, the roof-rollbar windscreen and the aerodynamic air vents.
This cabin cruiser is reminiscent of two-seater sports-car, as its electric side windows and sunroof go to show. The transom may be raised hydraulically to leave room for the tender.
Giugiaro Design was responsible for the styling of decks, cockpit and cabin. The interiors are designed in sito by the Tremezzo yard.