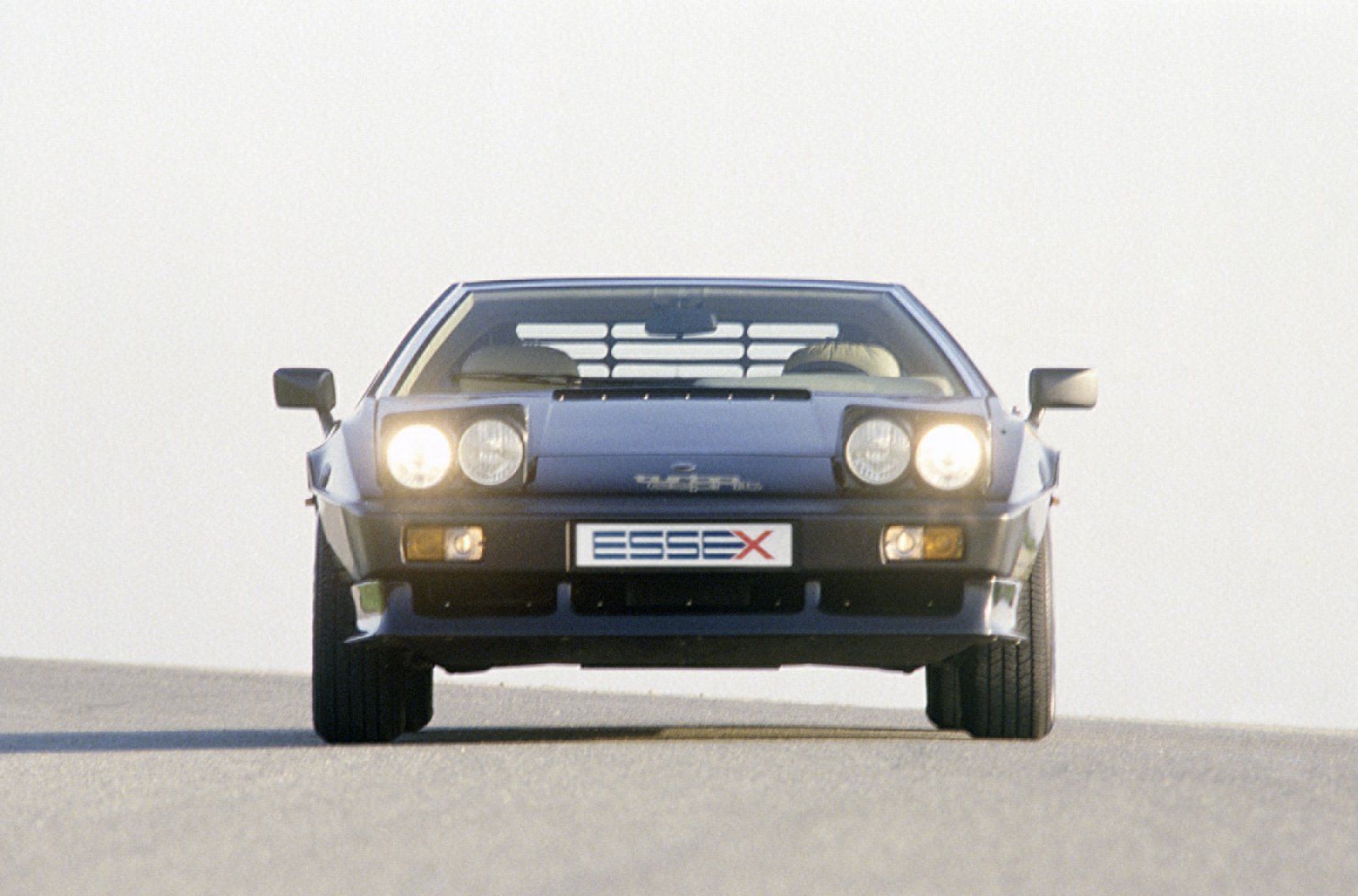 Wanted by Colin Chapman, it's Lotus' new supercar, whose story begins with some difficulties and then it becomes an icon for this English brand.
Lotus' chairman, Colin Chapman, asks Italdesign to design a new supercar and wants to see a 1:4 scale model as soon as possible. The tests in the wind gallery mark a cx of 0,34 and Chapman, disappointed by the results, stops the project but Italdesign decides anyway to going on with it until the creation of a 1:1 model, presented at the Turin Motor Show in 1972.
Chapman, fascinated by this model decides to go on with the project.
The Esprit, designed with a new technology for plastic materials, was produced since 1975 in 1700 units. The Esprit's style recalls the Boomerang, whose lines are smothered. The windscreen, raked at 18°, bold for that time, even though very similar to Manta's and Boomerang's one.
Only the Esprit mass-production proves that a solution considered futuristic by glass producers is, on the contrary, possible.
Trivia
Lotus Esprit S1 is James Bond's car in 007 The Spy Who Loved Me (Lewis Gilbert, GB 1977); Roger Moore drives also a submarine version of the Esprit. The car appears also on the following episode of the saga: For Your Eyes Only (John Glen, 1981), but only in few scenes. The anti-theft system blows it up quite soon.