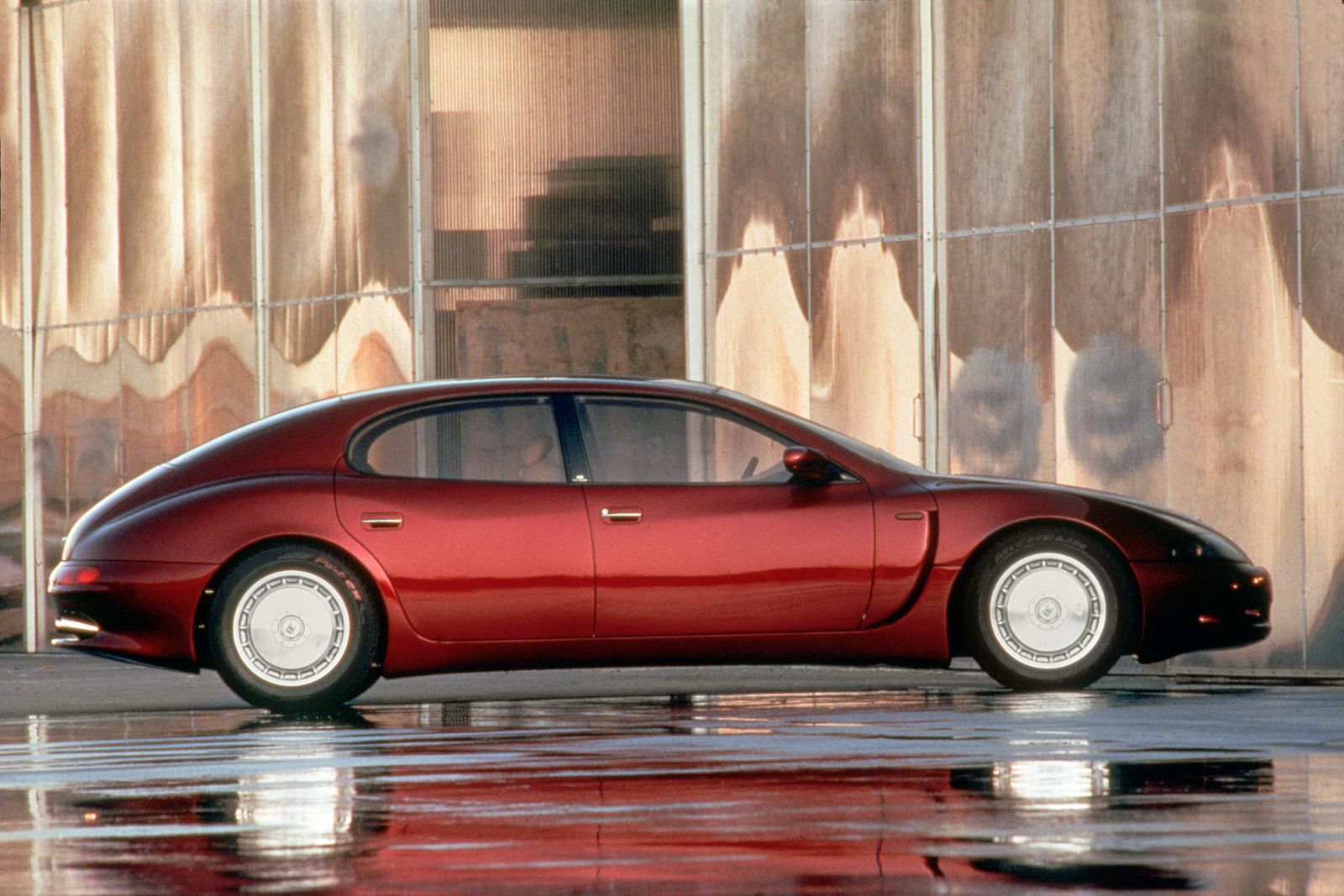 The first extra deluxe Bugatti saloon by Giugiaro: the classic lines of the historical French manufacturer reinterpreted with creative freshness and sinuous movement.
The research that led to the creation of the EB 112 arose out of a close analysis of Bugatti saloons of the past in order to fully appreciate the creative genius behind them and recover the aesthetic and functional starting points required to convey the same expressive force.
The influence of formal retro hints is evident, particularly from models of the 1920s and 1930s, such as the Atlantic, the Tipo 55 2 door and the Tipo 32 Tank and 57 Tank.
Great luxury was also evident inside the passenger compartment, created using leather and walnut but without renouncing high-tech equipment such as a videotape system and small monitor positioned in the dashboard in front of the passenger.
The engine was located in a front mid position, in other words within the wheelbase and not straddling the axle. This achieved the effective balancing of weight that gave the EB 112 its superior stability and handling.
The transmission was permanent four-wheel drive and the aspirated engine was derived from the unit fitted to the EB 110: a 6000 cc V12 with five valve heads.
The result of cutting-edge technology with an aluminium body and carbon chassis never before fitted on a car of this type, the EB 112 set out to be an authentic Bugatti, that encapsulated the dual vocation of the great brand with its association with top-class saloons and sports cars.