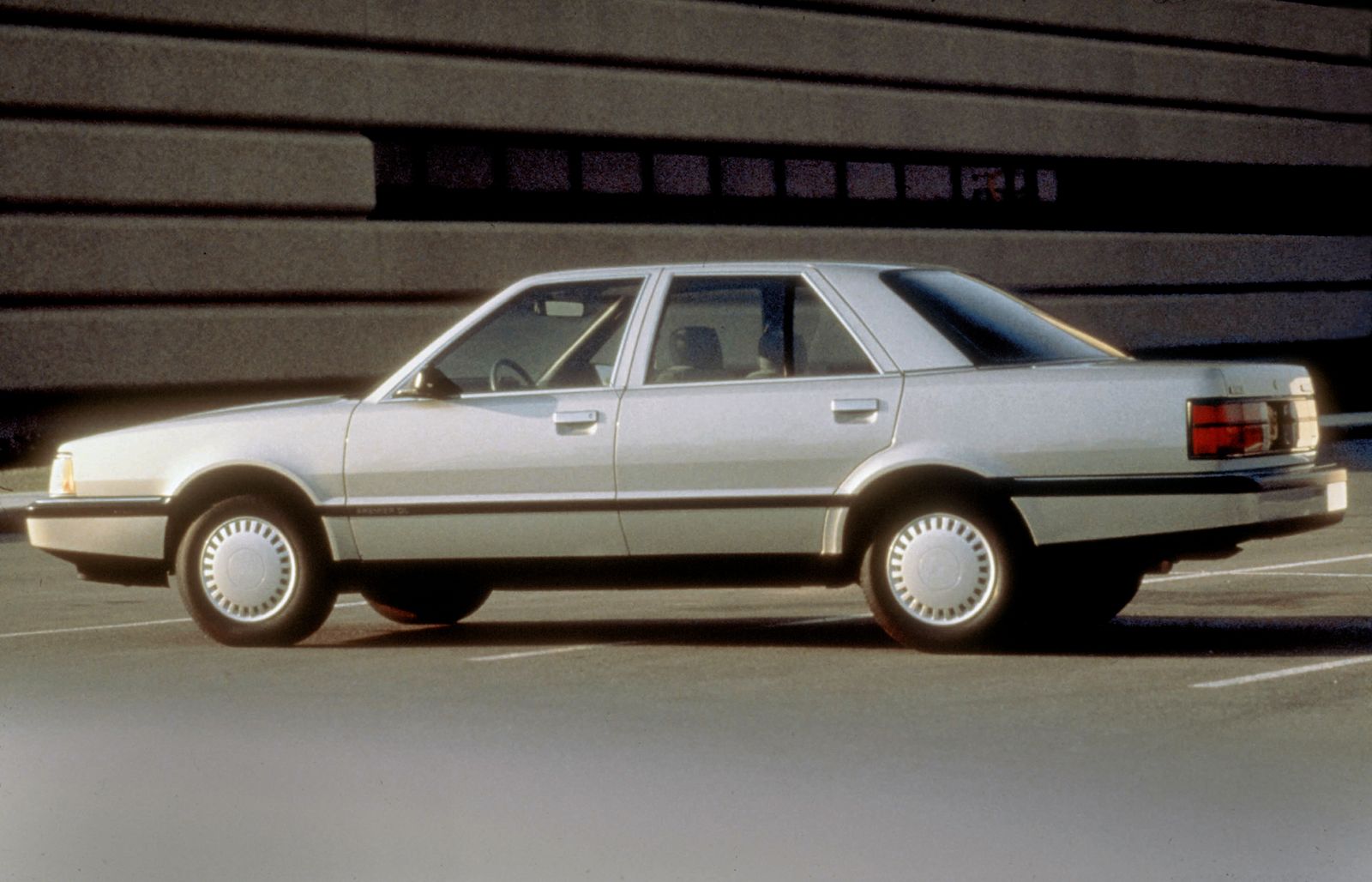 In 1982, Renault, which controlled American Motors, decided to provide the US manufacturer with a new range for the US market. The first product was this three-box saloon.
The brief was for a three-box saloon of classic design, but with a decidedly European feel.
The static model offered innovative solutions for the US market, such as a grille, front headlights, raked windscreen and rear windows, high boot and wraparound windows with concealed pillars. All these details were subsequently removed because they proved too cutting-edge.
Trivia
Premier, initially set up as American Motors, firstly changed its name to Renault (following market research), then was marketed under the name of Eagle Premier following the Chrysler takeover.