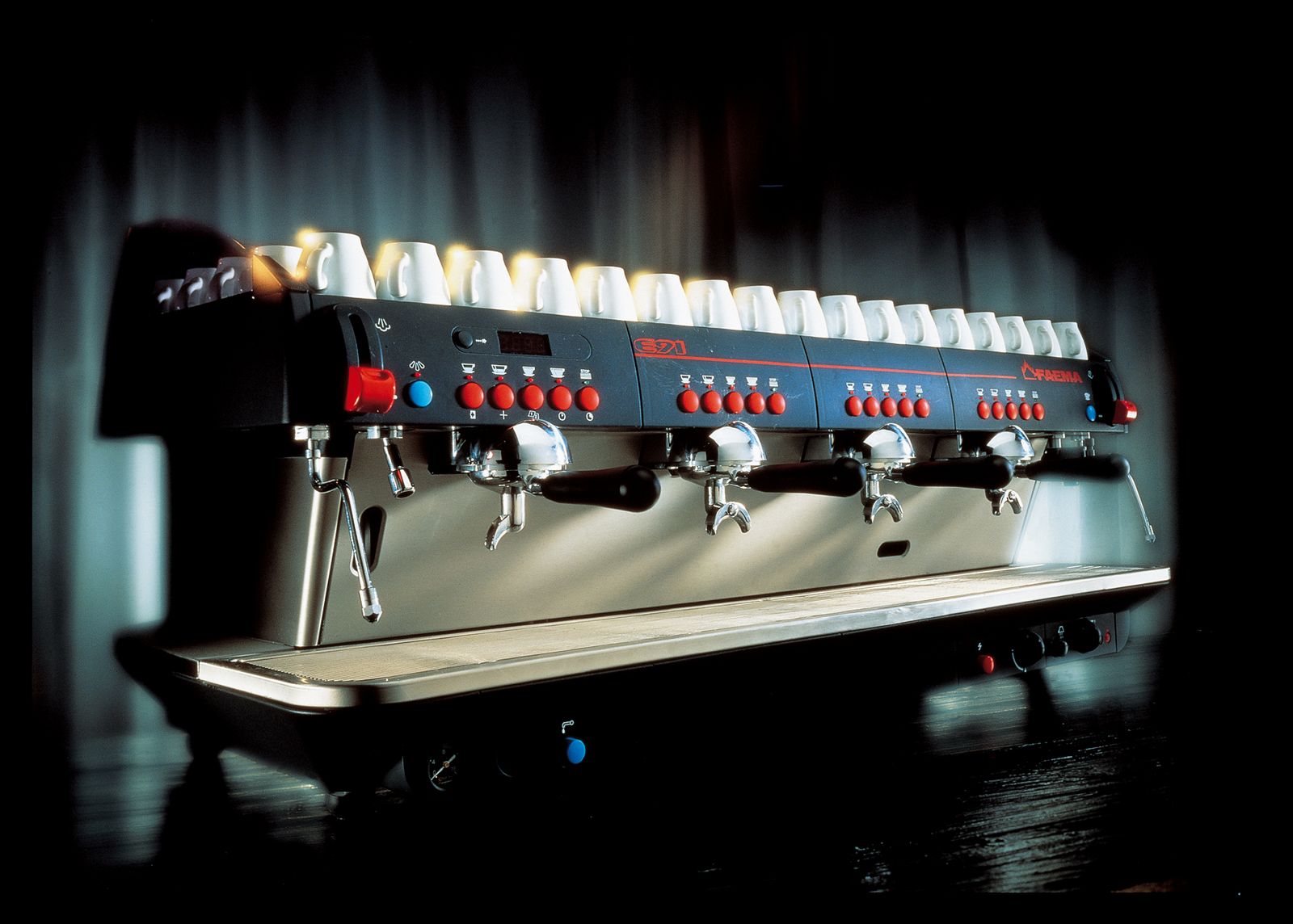 A wealth of references to the prestige and success of a model that can only be described as playing an epic role in the industrial history of Faema, a well-known Italian manufacturer of professional espresso machines: the E61 Legend.
The model pursues the same aesthetic themes as its successful forerunner, the E61. Updated formal traits have been introduced that ensure the new device is fully compliant with user expectations.
The E91 comes with an electronic control system with microprocessor to ensure the highest precision, reliability and durability. It is equipped with a lighted display to indicate boiler pressure/coffee–tea counter/self-diagnostic functions. Special solutions have been introduced to facilitate hygiene and washing of service areas.