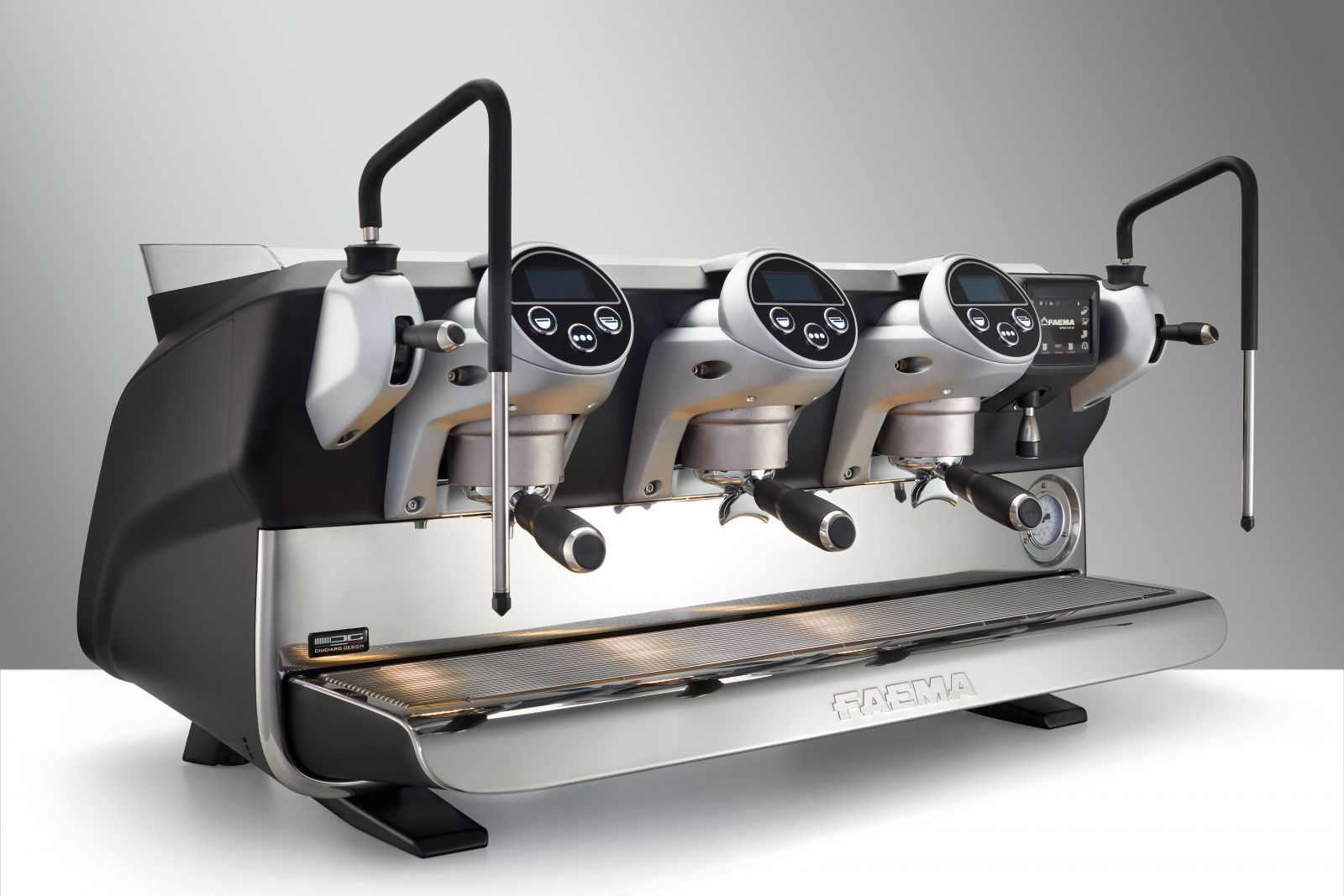 Imagine a machine that can meet the needs of coffee specialists, while at the same time arousing the interest of every barista.
Redesigned by Italdesign Industrial Division to offer greater flexibility, the new wands are one of the machine's most innovative features. Their length has been increased to allow baristas to work with larger milk jugs, while cold touch technology makes the wand grip more ergonomic and secure and facilitates cleaning after use.
Thanks to the independent groups, the E71E can manage different coffee varieties, respecting the specific temperatures of each one for optimal extraction. Additionally, the hydraulic circuit with a GTi control system guarantees perfect management of coffee infusion times: a perfect combination for simultaneously ensuring high thermal stability and enhancement of each coffee's sensory profile. And thanks to the ergonomic and intuitive display dedicated to each of the groups, it is even simpler to interact with the E71E.
The articulated wands allow baristas to work in their preferred position with maximum visibility, ensuring perfect frothing every time.
Every barista can customize certain bodywork elements, such as the rear panel, the heads of the new groups and the covers of the steam taps, as well as the filter holder handles.