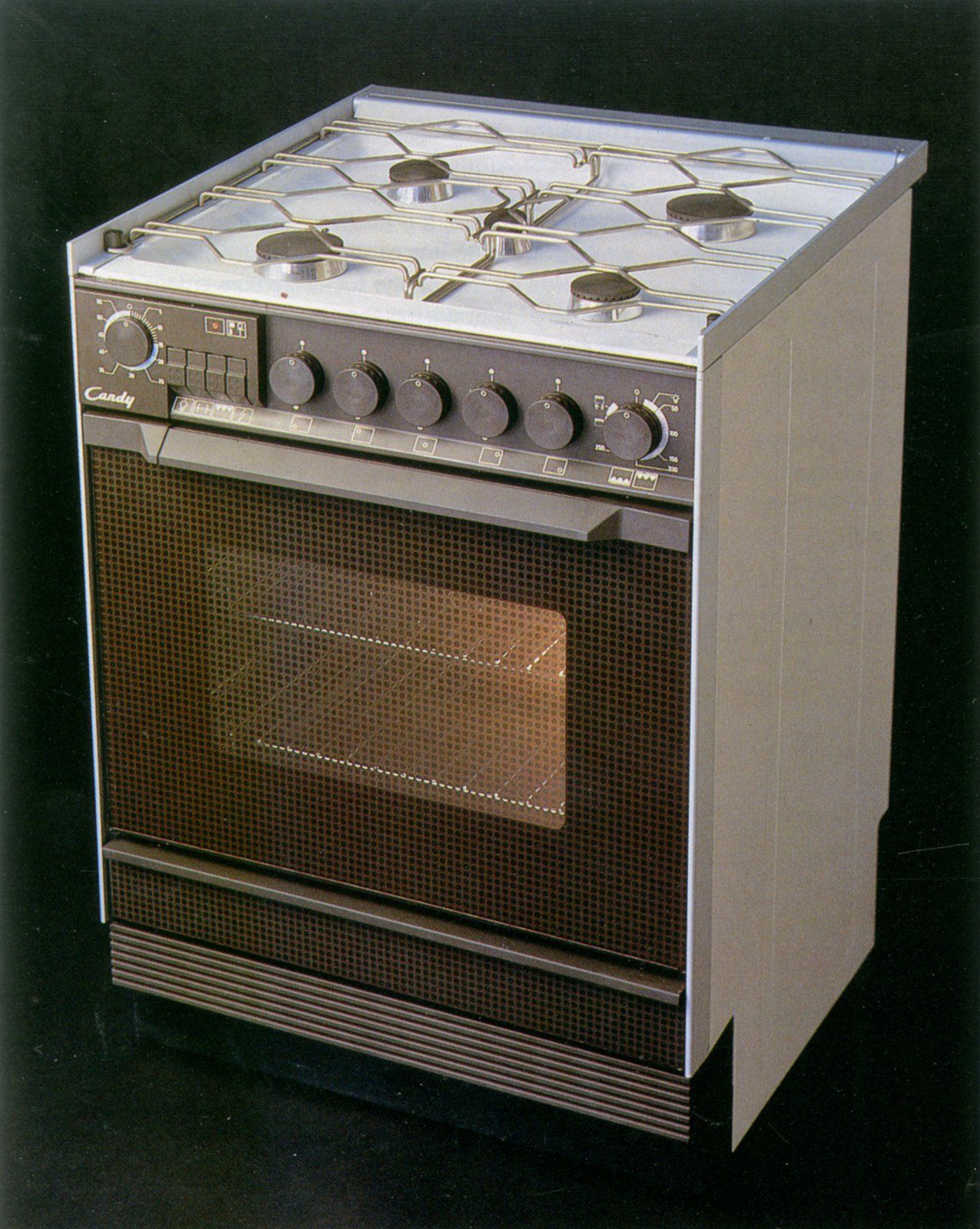 The history of Candy is also the history of Italian home appliance design. Domino is Giugiaro Design's interpretation of the modern kitchen environment.
Giugiaro Design has been called to design Candy's Domino series, which were introduced to the market at the beginning of 1984.
The gas range, oven, dishwasher of the series were designed to built-in everywhere in the kitchen. For this purpouse, attention to fine detail have been paid to the dimensional adjustment system and the variations in surface features aimed at coordination with the kitchen environment.
Candy's objective is "Coordinate Home Appliance". The plan is to offer a beautiful layout of home electric appliances to the kitchen enrironment.