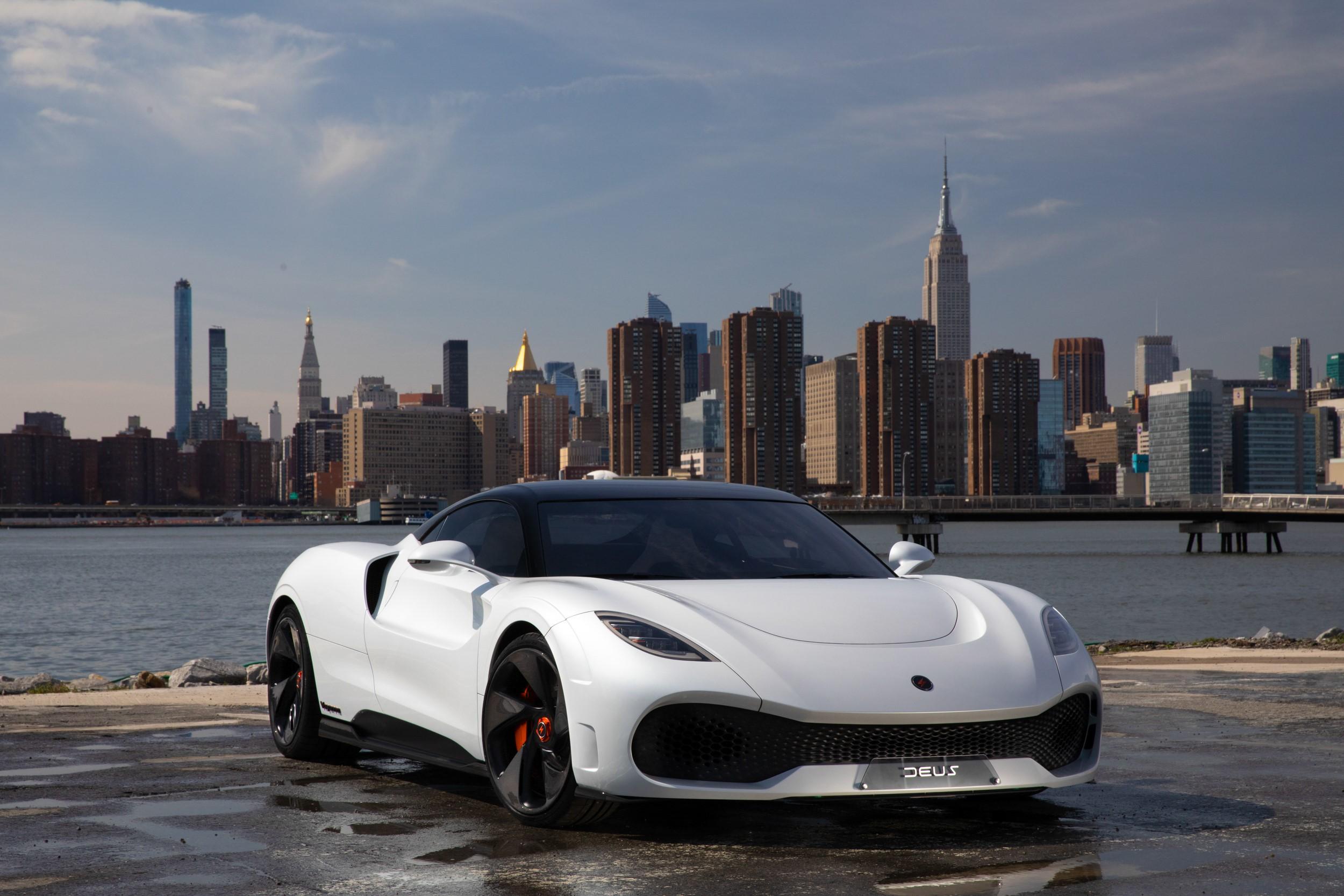 Named after the heart of Europe, Vienna, the two-seater concept Vayanne, combining Austrian vision, Italian expertise, and British advanced electrification technology, is the manifesto of DEUS' design language, focused on symmetry and infinity on both the exteriors and interiors, blended with state-of-the-art technology.
"At DEUS, design is not merely about the look; it is an integrated concept, which reflects the marque's main credo: to perfectly blend timeless aspects of design and functionality with cutting-edge technology in the EV segment," stated Adrian-Filip Butuca, DEUS Head of Design.
With a ground clearance of 12 cm (4.7 inches) and useable storage space, the car is a perfect blend of performance and practicality, a true example of versatility.
"We are delighted to be part of the DEUS project as their Electrification and Technology Partner. Building on the excellent and highly collaborative relationship we have with Italdesign, I am confident we will deliver an exciting and innovative new offering for the luxury EV sector," said Dyrr Ardash, Williams Advanced Engineering Head of Strategic Partnerships.
DEUS Vayanne hypercar concept was fine-tuned and assembled at Italdesign Moncalieri plant, in Italy. As will be the limited edition of only 99, with official standard features and available customization options, planned to be delivered to customers starting in 2025.
"We are really satisfied with the results achieved with the Vayanne, in this first phase of our collaboration with DEUS. Thanks to our distinctive experience in low series vehicle development and manufacturing, we are able to provide our technical support and expertise. Moreover, we are excited to apply and integrate the innovative technologies provided by our partner Williams Advanced Engineering," said Marco Volpengo, Italdesign Head of Automotive Business Development Europe.