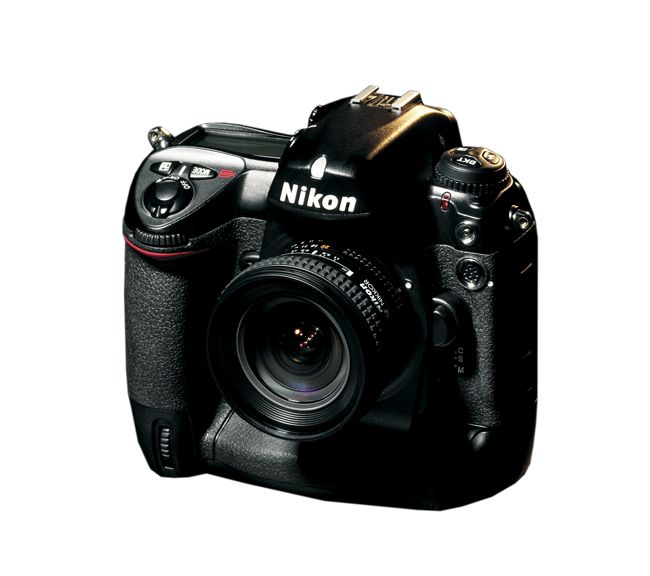 Digital versions of the Nikon F6, for the top of professional photography.
As later abandoned owing to technical difficulties, sketched initially was a dotted line contouring the right-hand grip. However, held safe was the "shield-shape" motif traced out for the shooting trigger and for the fixed- eye-level pentaprism.
As introduced by Giugiaro back in 1980 with the F3 model, the vertical 'red line' near the handgrip, an almost distinctive hallmark of any modern Nikon camera, now stands horizontally just below the shooting trigger's tilted plate.