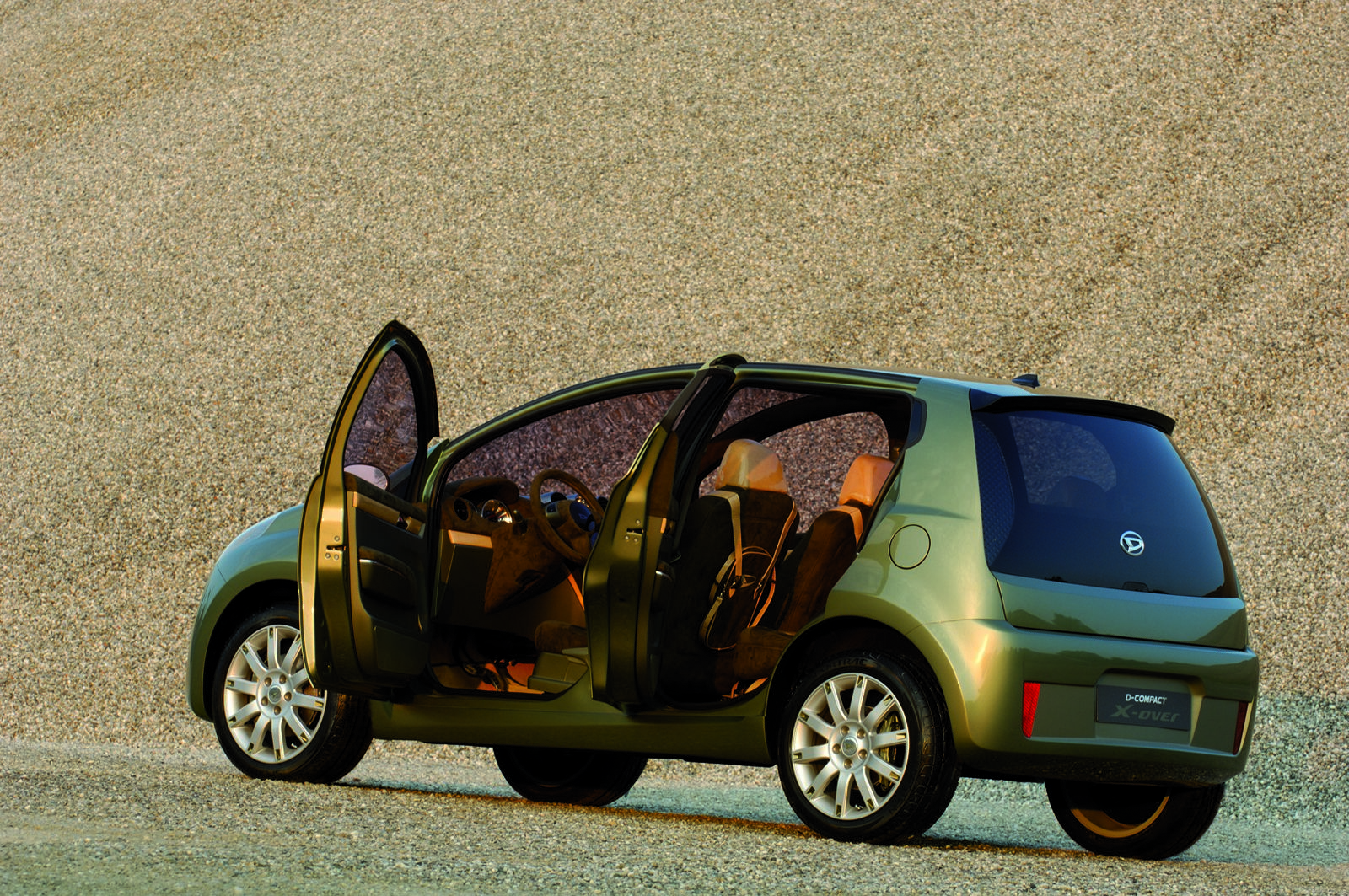 Daihatsu D-Compact X-Over is a compact car with the performance and design of a sports car.
Although the D-Compact X-Over is one of the most compact hybrid models in the world, its harmonious, stylish shape and its very distinctive design make it unusual among compact vehicles.
Oceans of glass is a theme throughout the D-Compact X-Over prototype, which features a windscreen with well-proportioned and flowing lines that continue onto the clear roof, connected at the sides to the integral doors. The rear screen takes up the entire width of the car and drops well below the waist line, almost connecting the passenger compartment to the surrounding environment.
When viewed from the side, the D-Compact X-Over may be distinguished by a simple cross-section that is nevertheless driven by two muscular wings that express the vivacity, dynamism and sportiness of this model in conjunction with the 17 inch tyres. As far as the rear design is concerned, the light clusters are genuine poles of attraction. They are positioned behind the glass tailgate, where they add brightness and style to the overall appearance.
The passenger compartment also features a stylish combination of green chamois leather and beige painted leather. The specially designed indicator wheels and the air conditioning system ducts accentuate the top-quality, sporty nature of the D-Compact X-Over.
The practical removable bags fitted into the backs of the front seat backrests are convenient and the D-Compact X-Over offers a host of sophisticated details. A generous passenger compartment and plenty of room for luggage are yet one extraordinary outcome of the way the Daihatsu package is configured.