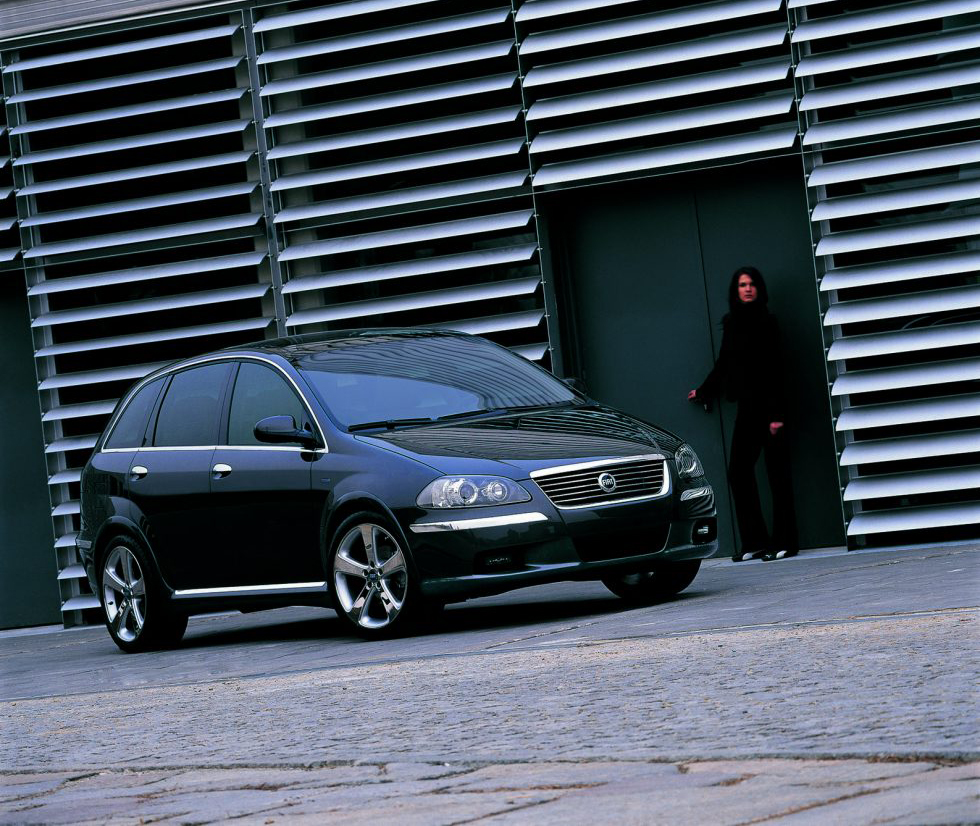 The 8V, created to celebrate the launch of the Croma, was a version of great prestige, dedicated to Avvocato Agnelli who loved to drive a Croma in 1985.
Compared to the standard-production Fiat Croma, the 8V introduce certain elements that revealed its elegant characterisation.
The grille was fitted with a grid made up of horizontal roads, slightly recessed in relation to the chrome frame flush with the body, while the lower air intake continued the reversed trapezoid motif of the grille. The detail light clusters are enhanced by LED technology.
Chrome inserts on the front and rear bumpers confer elegance, while an additional swelling at their corners accentuates the protection afforded to the car body. At the rear end, two exhaust tail pipes have been added to cater for a new engine upgraded to 8 cylinders: the exhausts are incorporated in a spoiler motif, while the air at outlet slot is more pronounced.
A highly sophisticated 'executive' interior
The Croma 8v offers four dedicated seats immersed in an atmosphere of great elegance: the leather panelling and padding were produced in conjunction with Poltrona Frau. Positioning the seat in the second row at an optimum height from the ground allows the passenger much easier access. The seats in the second row also house an equipped central console with many functions and a frigobar formed between the rear seats. The central armrest covers a worktable, storage compartment and glass holders while adjustable monitors of aeronautical inspiration emerge when two levers are operated.
To protect passengers from air and noise when the boot is opened, a fixed window has been added behind the parcel rack to  insulate the passenger compartment.