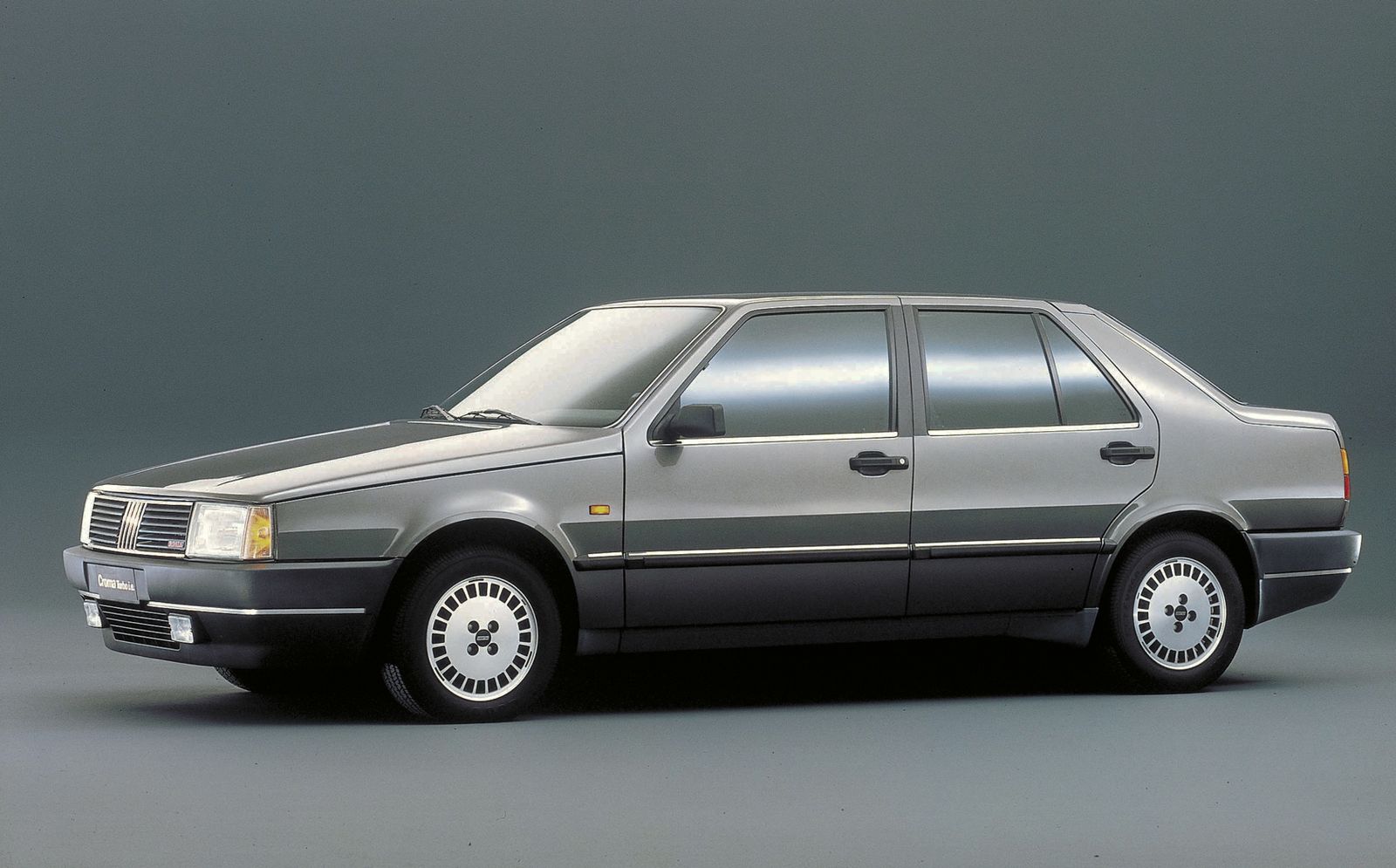 This model closes the "Type 4" project that created also Lancia Thema and Saab 9000.
After great success of 1800-2300 series, Fiat has the ambitious project to create a new successful middle-big berline.
The brief is clear: Croma has to be a representative berline, three box, but more compact than Lancia Thema.
The first proposal, a polystyrene model in scale 1.1 is considered too similar to Lancia Thema and so they decide for a two box and a half solution. The new proposal, always a polystyrene model in scale 1.1, has already Croma typical themes like a deceiving rear door cut aside.
Croma is an image and commercial success, and during the first years more than 110.000 cars are sold.