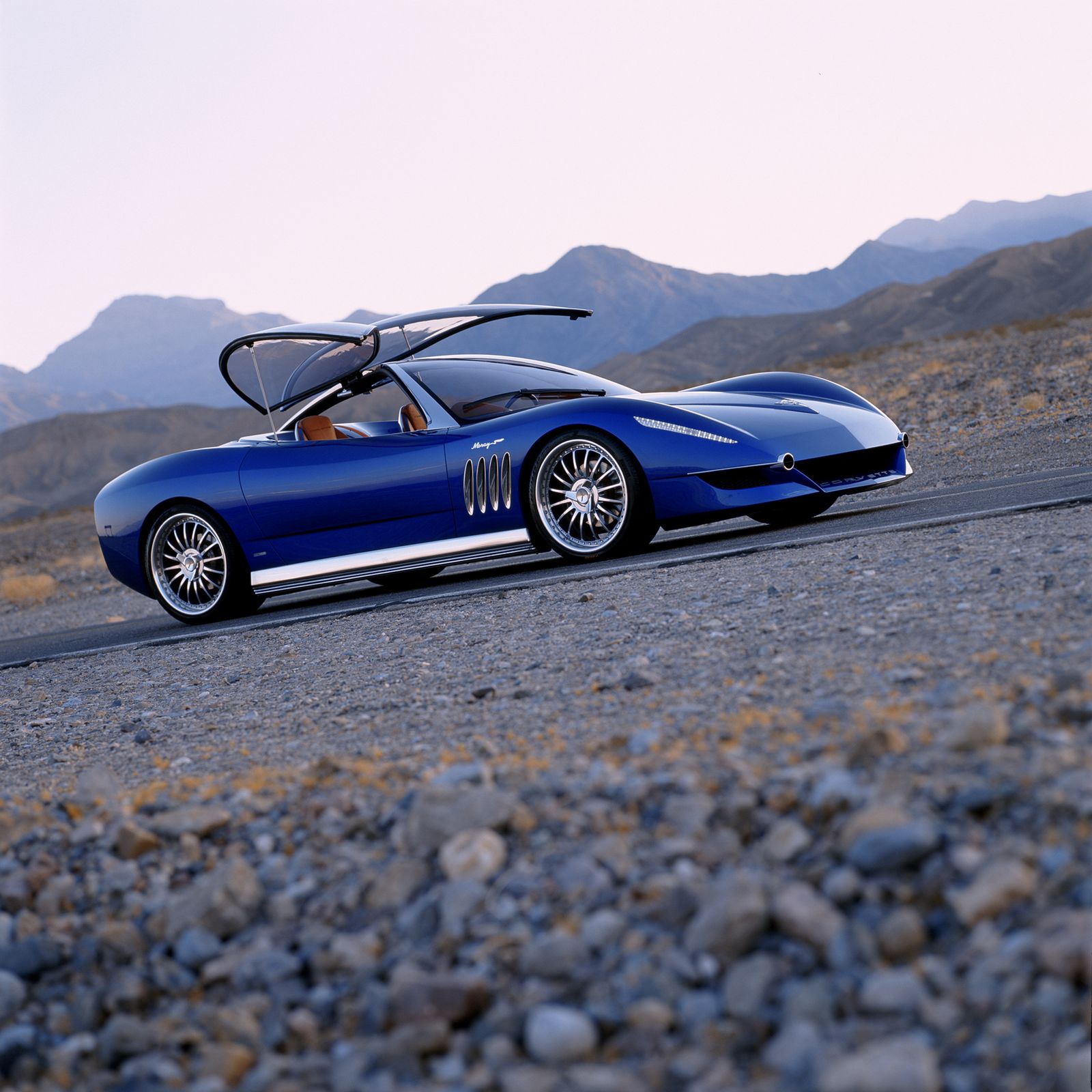 The American dream as dreamed by Italian dreamers.
The Moray was Giorgetto and Fabrizio Giugiaro's homage to 50 years of the Chevrolet Corvette, a truly iconic American sports car.
This version of an extreme yet elegant sports car, produced on a Corvette chassis and mechanicals  is distinguished by a pure profile, shaped by the waves and characterised by long, tapering, headlights, which suggested its name.
The door window half dome, which is the side window and roof at the same time, opens with a gull wing mechanism and is hinged to the rear pillar to promote access to the passenger compartment. These easily-removable door wings allow the Moray to be easily converted from a coupè characterised by a roof in a single glass dome, to a near roadster. The sensation of open-air driving is amplified by eliminating the B door pillar, replaced by a structure with a central steel arch to which both wings are hinged.
The Moray is equipped with a powerful 6 litre V8 Chevrolet Corvette engine fitted at the front in a longitudinal position that develops more than 400 hp.