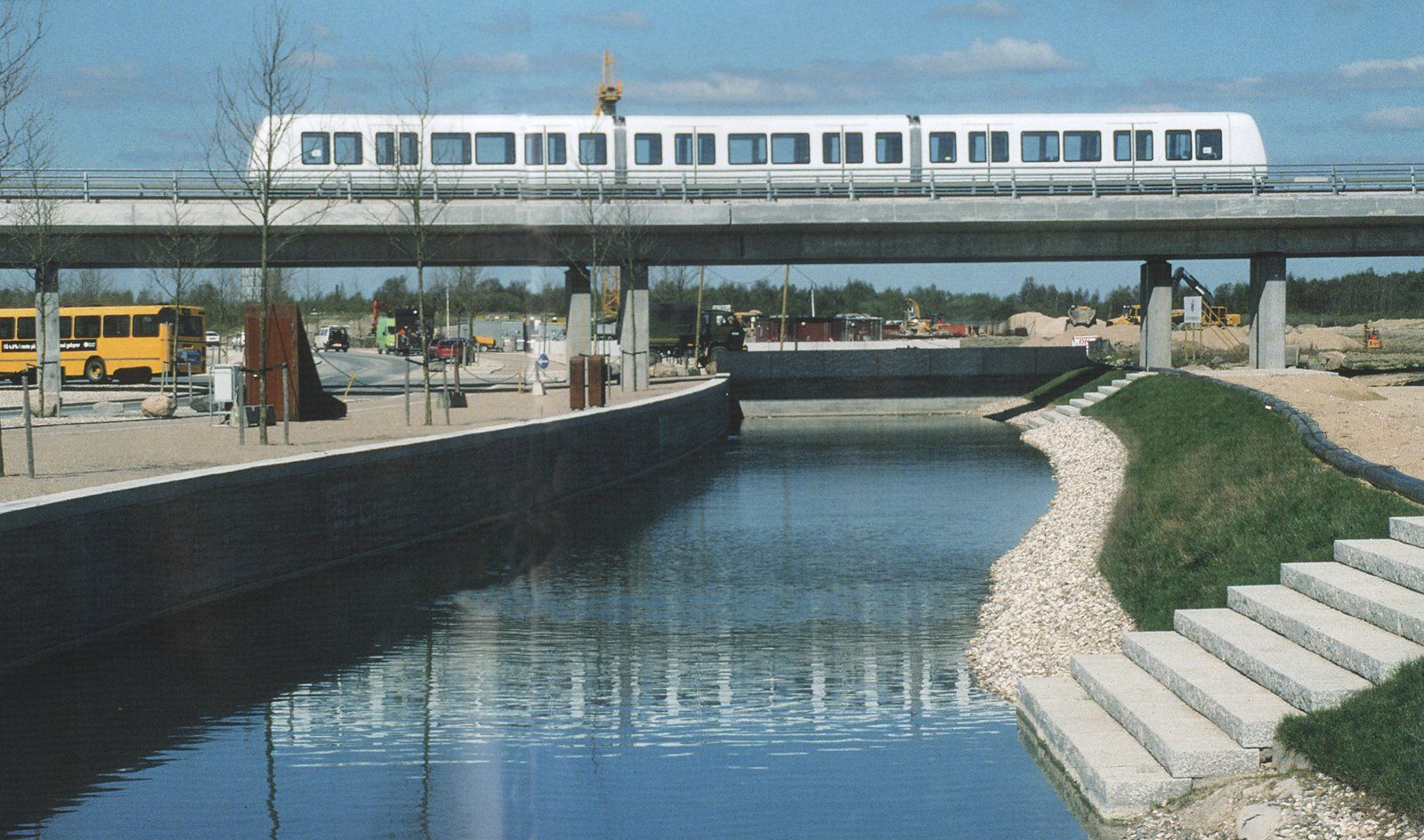 AnsaldoBreda and Giugiaro Design worked side by side in a project focused around the Metro's "mixed" train (underground and fly-over), which links Copenhagen to the Amger island and Orestad.
H1 > Project: Copenhagen Metro – 1999 – Italdesign
P > The fully automatic driverless train has been created for moving lots of passengers across short distances in the Metro.
The seats face each other except at the ends of the train where they are in rows so passengers can look out of the large front windows.
Easily recognizable, the train reflects the fundamental minimalist-design philosophy. The train's interior evokes the colors embracing the Danish landscape. A landscape filled with lakes and endless stretches of birch trees.
Comfortable, spacious and futuristic in look, the train features walk-through cars thereby ensuring that disabled persons can use the Metro in the same way as everyone else. Since all seats are wall-mounted, the floor is free of support legs and thus easier to keep clean. On design completion, a real scale mock-up was requested by the Technical Committee designated by the Danish municipality. In order to ease transportation from Moncalieri to Copenhagen, the mock-up was built in detachable modular sections. Reassembled and put on show in a square right in the heart of the Danish capital, the mock-up was exhibited for public viewing and suggestions,  taken into account when defining the ultimate prototype.