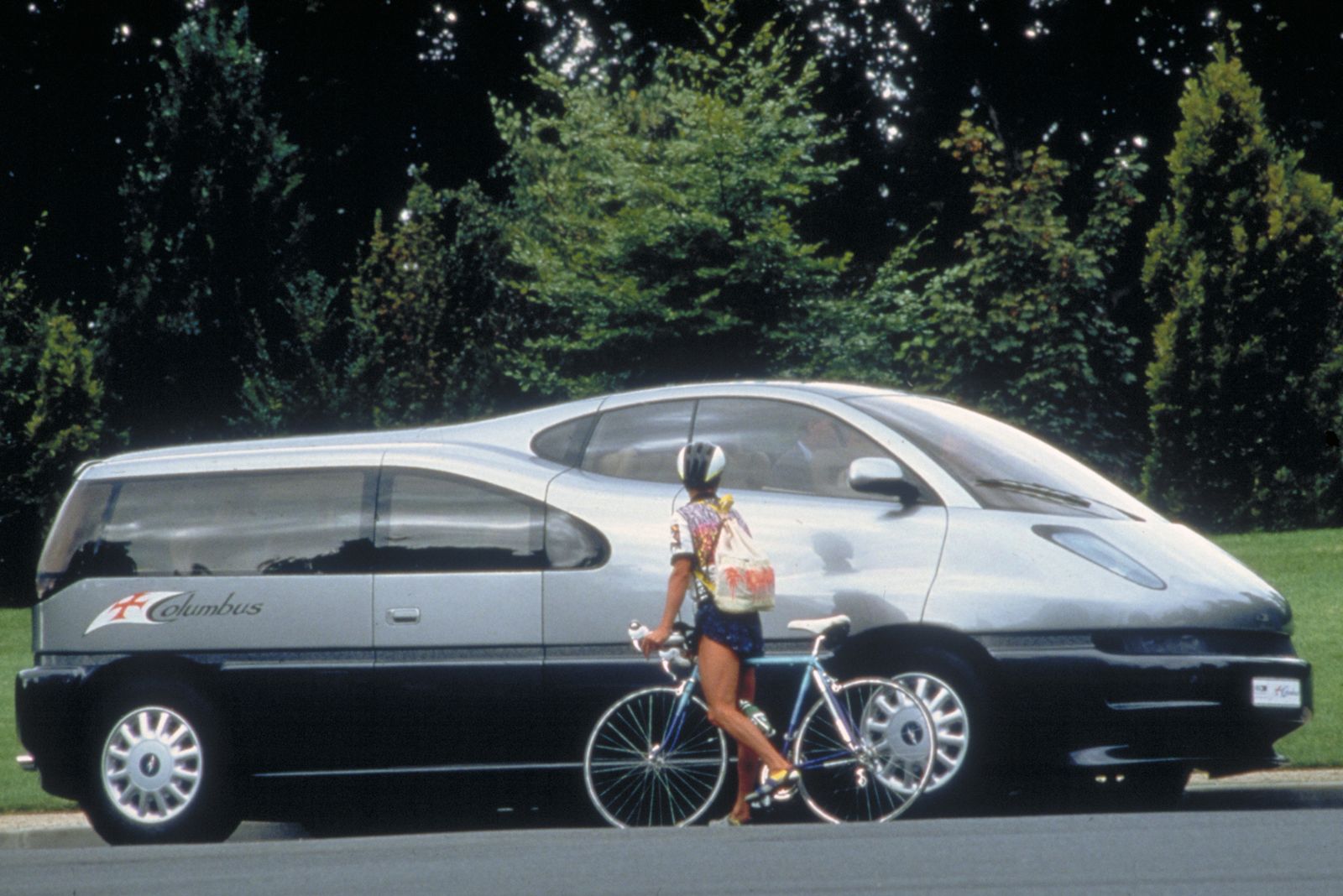 The Columbus, introduced to mark the 500th anniversary of the discovery of America, was a "sailing ship for dry land".
The Columbus, dedicated to Christopher Columbus, was a 7-seater MPV van designed as an ultra-high level status vehicle ideal for the urban scenarios of the United States.
Nearly 6 m in length, it featured a steel box-section load-bearing chassis while the body was in carbon fibre.
The Columbus was fitted with a 5000 CC and 300 hp and V12 BMW engine fitted in a transverse mid position. Traction is permanent four wheel drive and the rear wheels may achieve an angle of 15° at low speed.
The seven seats may easily be increased to nine due to the ease with which the interior outfit can be modified. Or they may be removed to take advantage of the space as a commercial vehicle.
The centrally positioned drivers cockpit is raised above the rest of the passenger compartment because it is located above the engine and allows the driver greater visibility.
All six passenger seats are equipped with monitors and connected to TV networks and to a VHS system. The passenger compartment lighting is guaranteed by a fibre optic system.