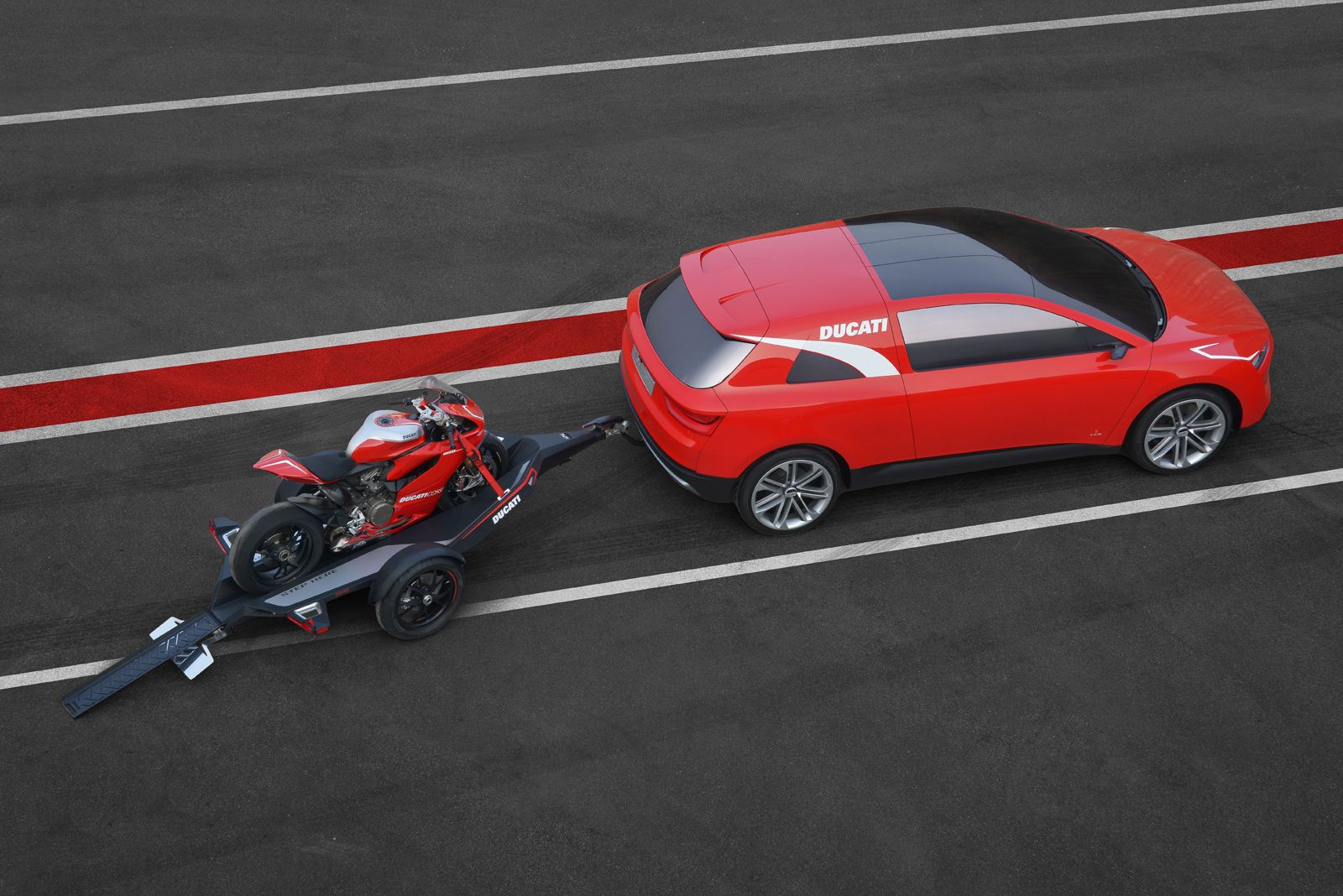 It's the "vanette" version of the Clipper, dedicate to one of the most famous Italian brands, Ducati.
The versatility of the Clipper project is illustrated by the Ducati version. In this "vanette" version, Clipper features doors of a different design and a slightly different C-pillar compared to the original outfit.
This variant is dedicated to Ducati, one of the most prestigious Italian brands, famous around the world, which together with Audi, Lamborghini and Italdesign Giugiaro, makes up the Audi Group.
The livery thus sports the official Ducati colours and graphics in a tribute to the imminent world championship season.
The Italdesign Giugiaro style centre has also designed an original towing trailer for the Ducati Panigale 1199 S which complements the style and performance of all models to leave the Borgo Panigale plant: a good omen for a year of even better results.