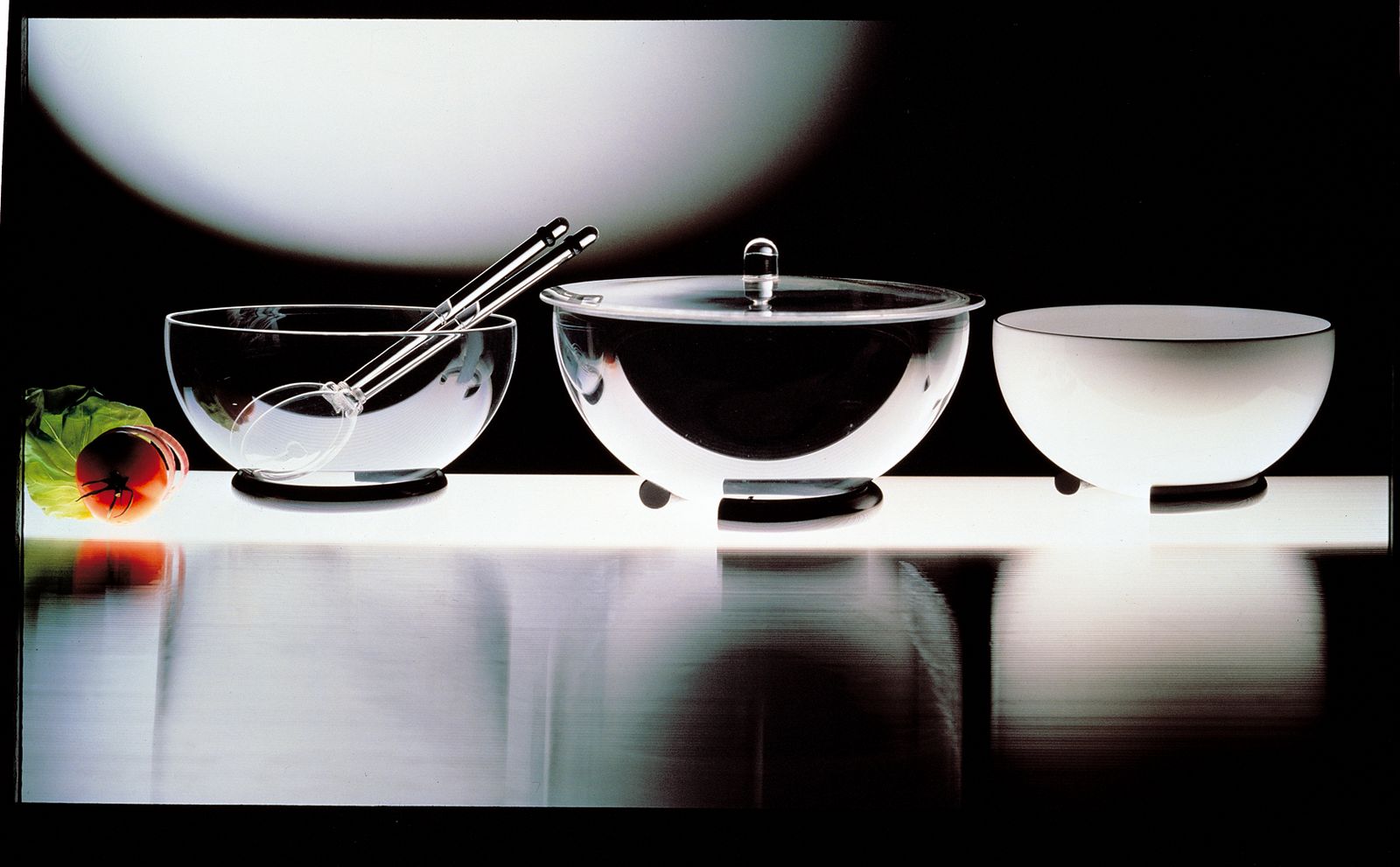 A bowl line for Italian company Fratelli Guzzini.
This range of methacrylate bowls for fruit and vegetable salads retains the distinctive conch-shape of the container with the added touch of a black ABS support ring which confers an air of originality.
Chimera owes its clean-lined shape to high protection technology, the join between base and bowl being made with special ultrasound welding techniques.