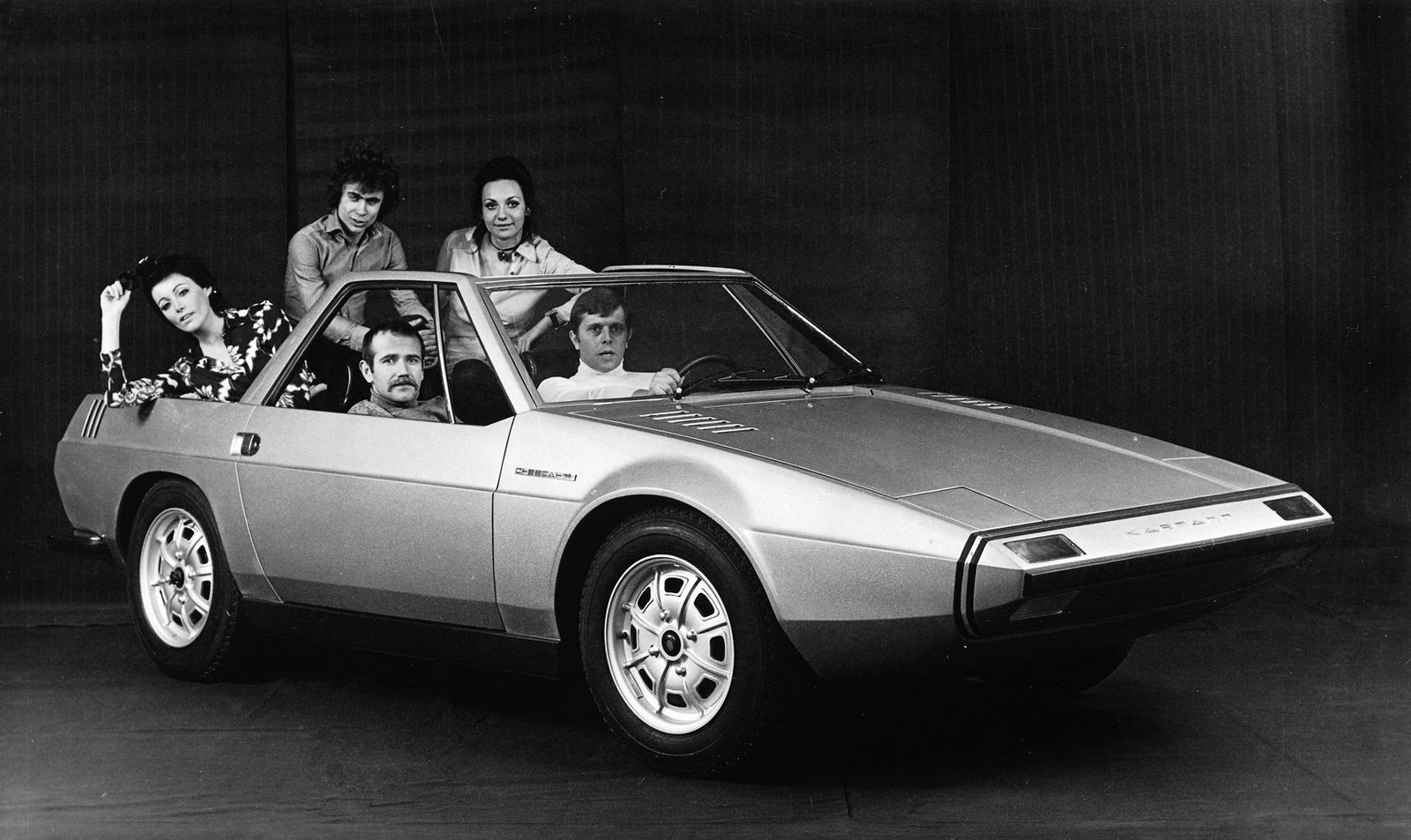 The cooperation with Karmann comes up with the design of a roadster with low production costs, based on 1600 Beetle mechanics.
Cooperation with coachbuilder Karmann began in 1969 for a project that will become the Volkswagen Scirocco in 1974.
For the 1971 Geneva Motor Show the project is for an economic roadster to be mass produced.
It is based on the 1600 Beetle mechanics and platform, and after the Tapiro, it represents another step into squared shapes. Cheetah's birth is contemporary to the Alfasud Caimano's, that will be premiered a few weeks later during the Turin Motor Show.
Both prototypes share the same formal layout. The front of the car is characterised by the soft-nose and overhang lights, while the roll-bar has been substituted by two strong pillars that simplifies hard top mechanisms.
The engine is a 1,6 litres with 50 hp.