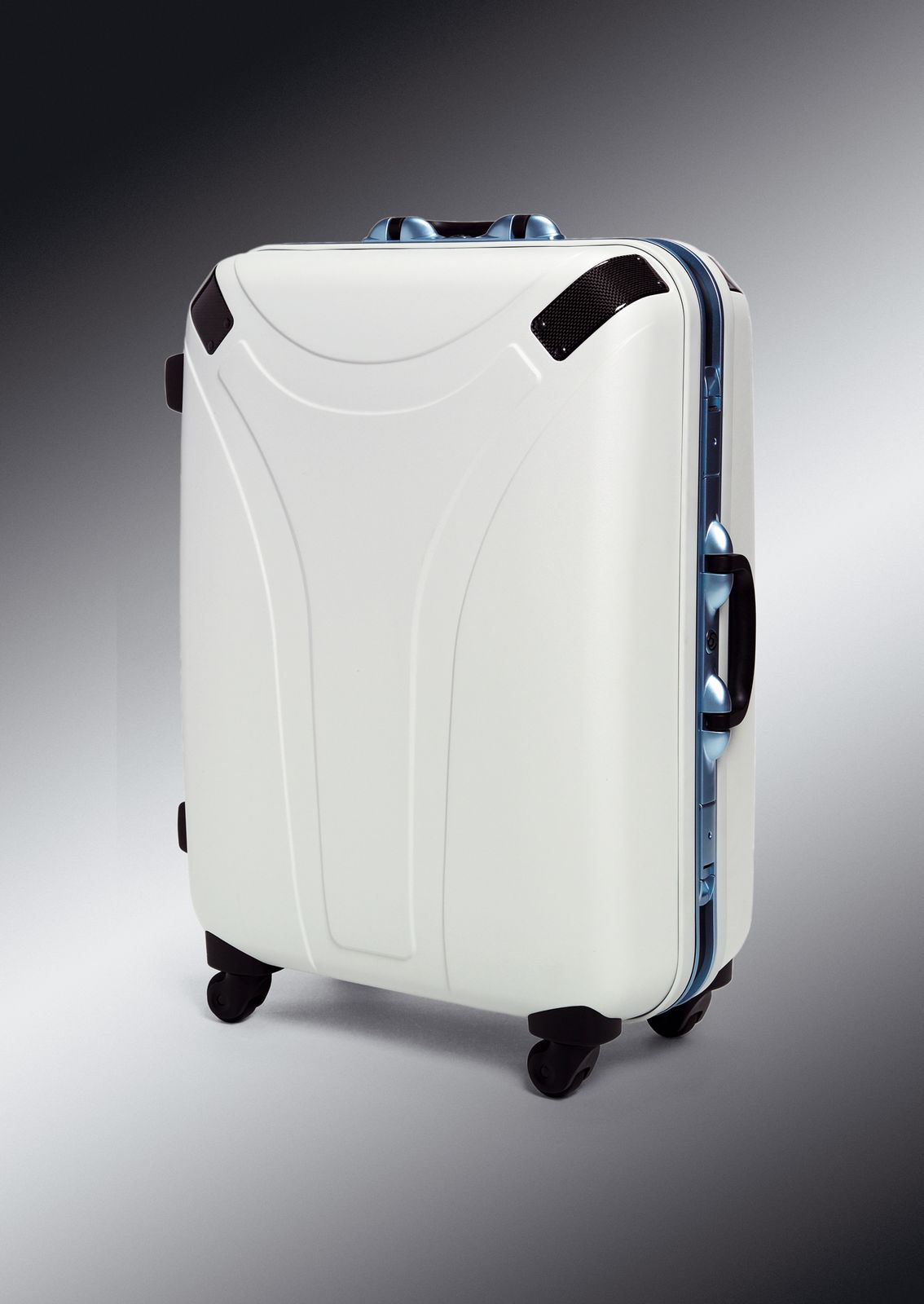 A licensing agreement between Giugiaro Design and Ace for the marketing in Japan of leather articles branded Giugiaro Design dates back to 1989.
Every year Giugiaro Design and the Osaka company worked on new collections of leather items and fabric, plastic and leather combined sportier goods. Its pursuit of new product lines in soft, structured but lightweight materials persuaded Giugiaro Design to propose Ace a decidedly original offer.
A 'jerry-can'-style suitcase in reinforced rubber with a shock and scratchproof shell, reproducible in several colors. The article was available in two sizes with single or double zips to be used either as an overnight bag or as a mini-suitcase.