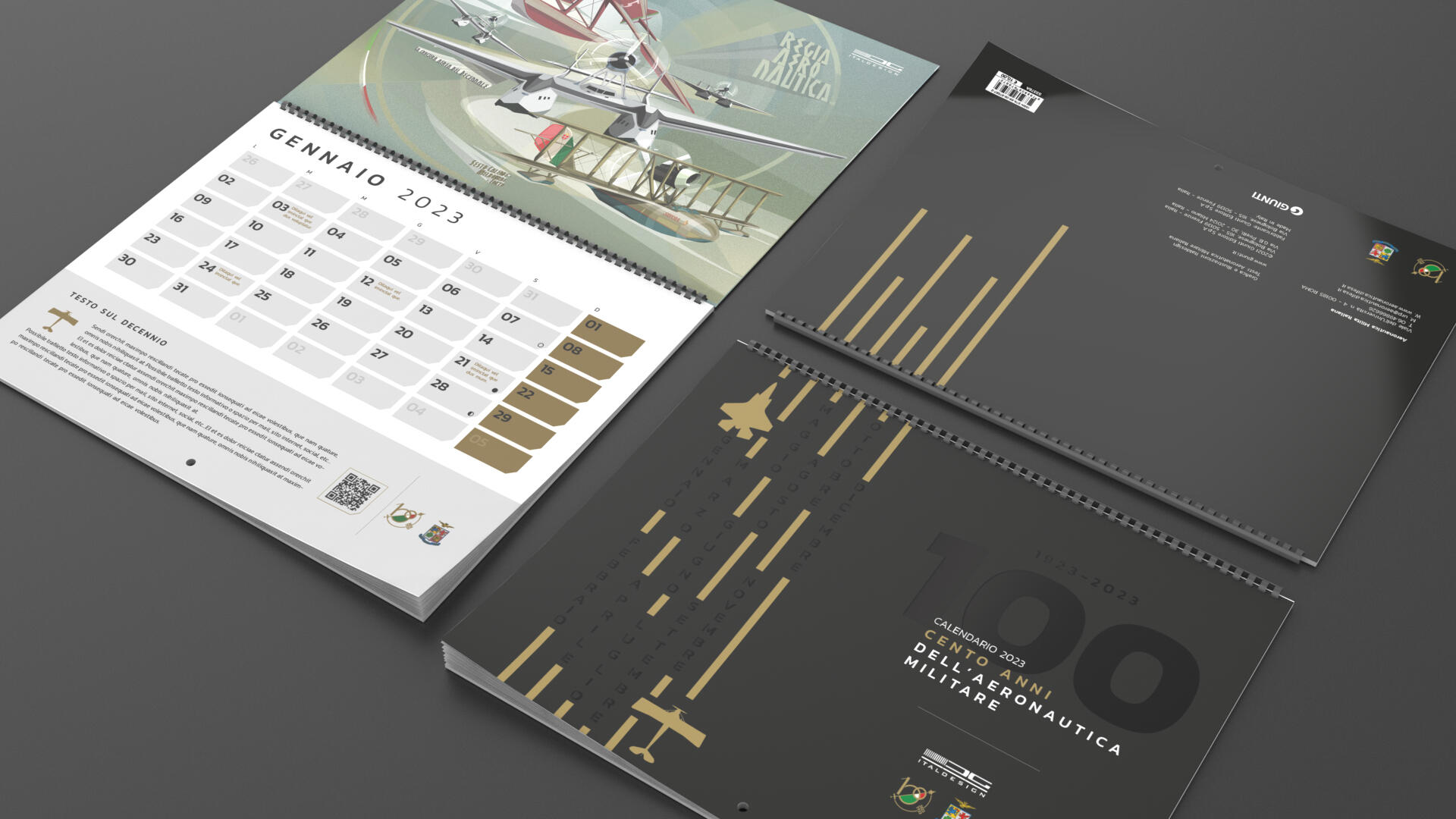 1923 – 2023, 12 illustrations by Italdesign for the institutional calendar of the Air Force, celebrating a centennial legacy.
12 illustrations embracing art, memories of the past, stories about the present and vision on the future.
10 illustrations feature significant stages in the history of the Italian Air Force by means of its most iconic aircraft – one for each decade, from March 28 1923 to present day – and 2 are future-oriented ones.