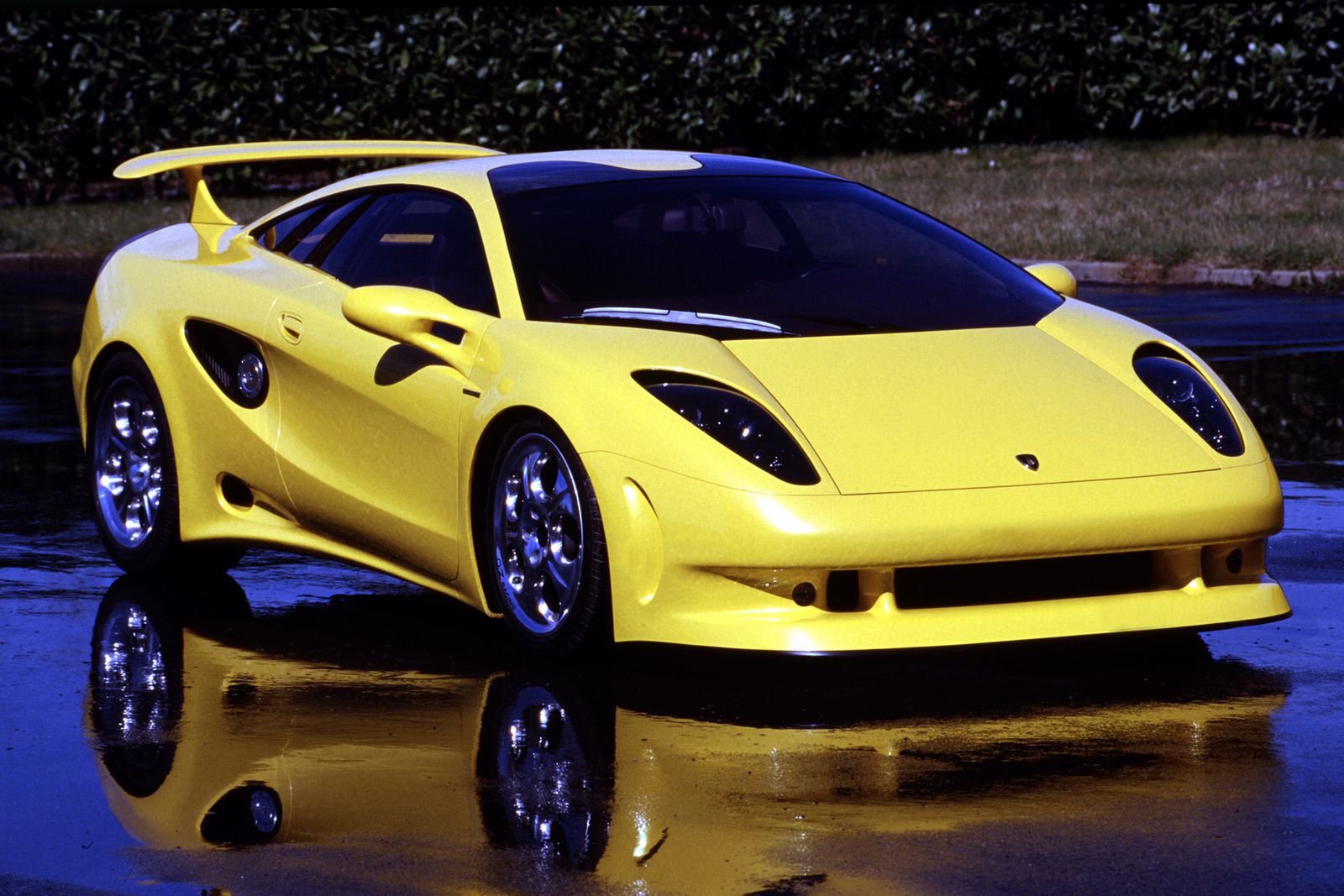 The Calà is a high-performing sporty saloon designed for daily use and created for standard production.
The Calà, introduced at the Geneva motor show in 1995, is a research prototype for a 2+2 coupé that can be converted to an open-topped car similar to the Targa.
In stylistic terms, the car clearly displays the influence of conventional Lamborghini traits, namely Miura-derived front headlights and a windscreen reminiscent of the Countach.
The Calà is, however, significantly higher for reasons of comfort. The well-lit passenger compartment can in fact easily accommodate two adults and two children. The carbon fibre body is anchored to an aluminium chassis with the adoption of a brand-new technology involving folded, bonded panels.
The mechanical layout was designed by Lamborghini, with a new V10, 3961 cc, 372 HP, 7200 rpm engine fitted in a mid-rear position, combined with rear-wheel drive.