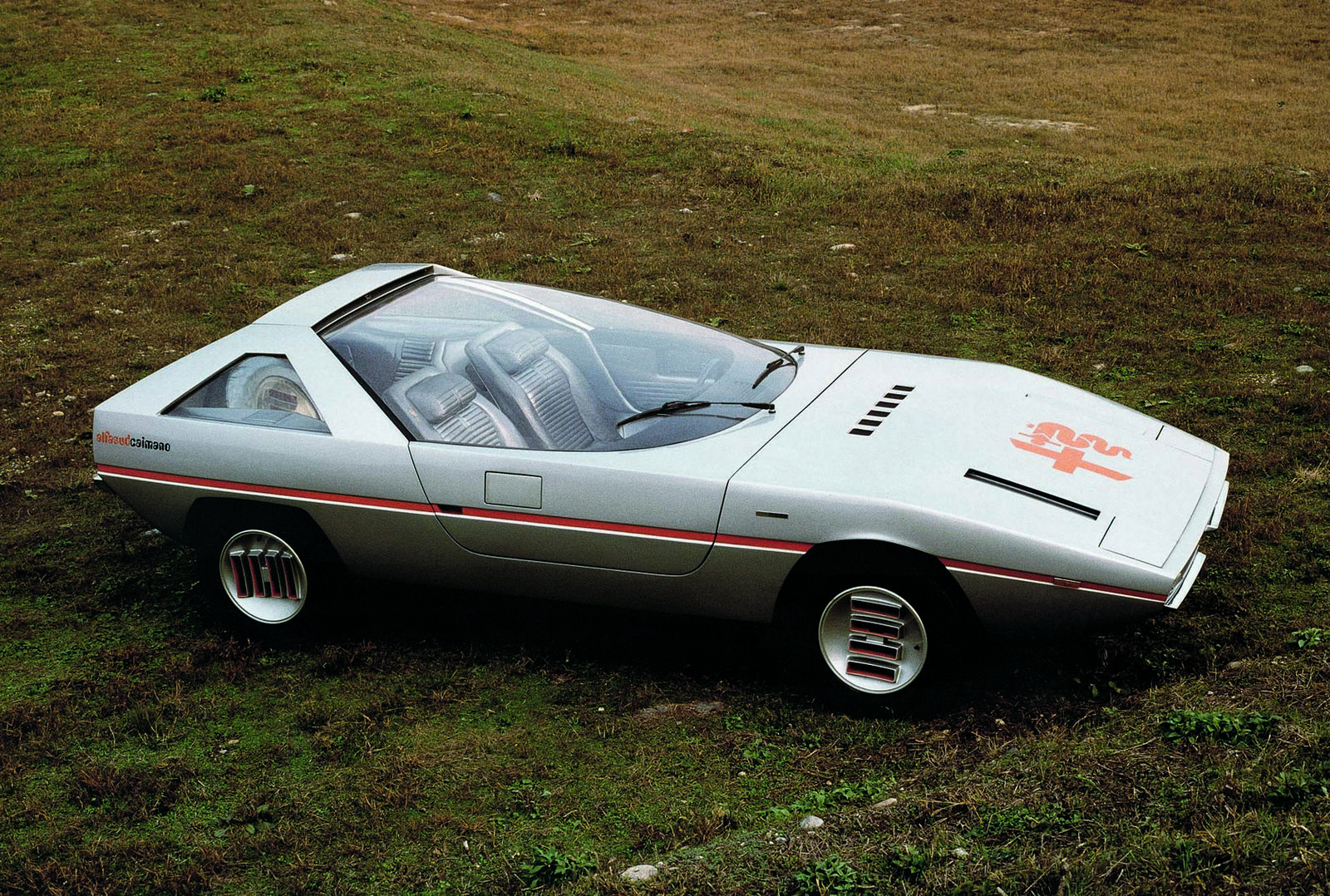 Prototype based on Alfasud mechanics and platform, with only one limitation imposed by Alfa Romeo: it is a dream car with no chance of future production.
After the boundary imposed from Alfasud project, Caimano represents the chance to free creativity.
It is based on Alfasud platform, produced in 1971; only the wheelbase is lightly shorted and the inclined pillar allows an extended driving position so to set up a more incisive bodywork.
The entry of the car is the dome that includes roof, doors and front hoods, hinged at the cowl height. Since this car has no real doors, on the sides, two little windows have been created to allow normal operations like pay toll, and they increase internal ventilation at low speed. The back roll-bar is also a spoiler that can be regulated in four different positions through specific controls placed inside the car.
Interiors are dominated by small basin seats and by a cylindrical dashboard: visualizations is permitted by the rotation of two graded cylinders, that, rotating, aim the horizontal reference line. Actually it's the right opposite of what normally happens, where the scale is fixed and the pointer moves.
The Caimano has a 1300 cc engine and 86 hp.