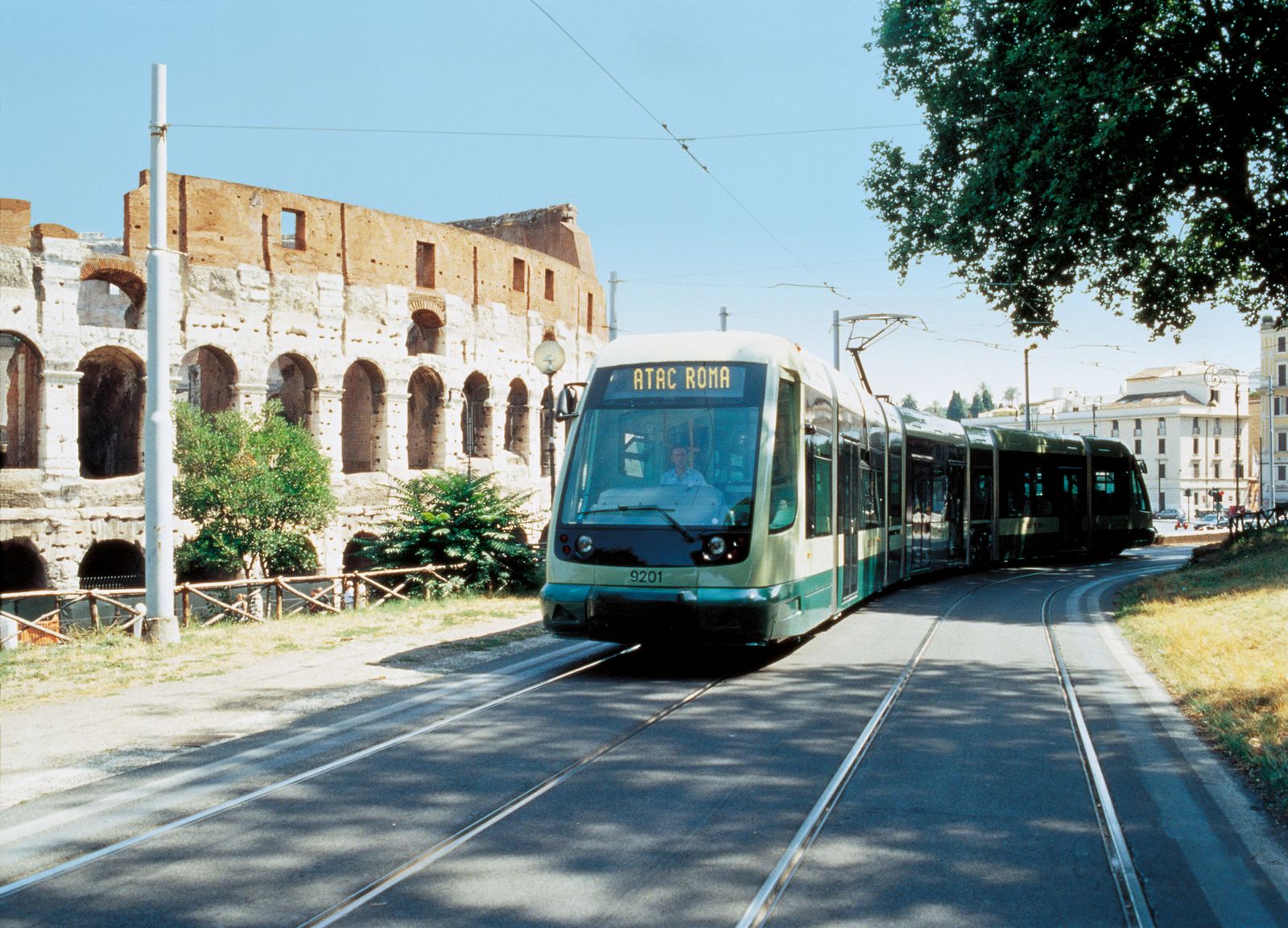 The strategic intent of the new line of low-floor tramcars for Rome (Atac) is merge "gently and discreetly" into the Eternal City's urban/historical landscape.
The composite car front molds into the tram's rigid bodyshell bestowing fluidity of line exalted by the all-embracing panoramic windshield encased between the risers.
Without cornice, the windows are coplanar to the body section and, through bonding techniques, meld into one.
The outside light filtering through fumé-glass windows enhances onboard passenger comfort.