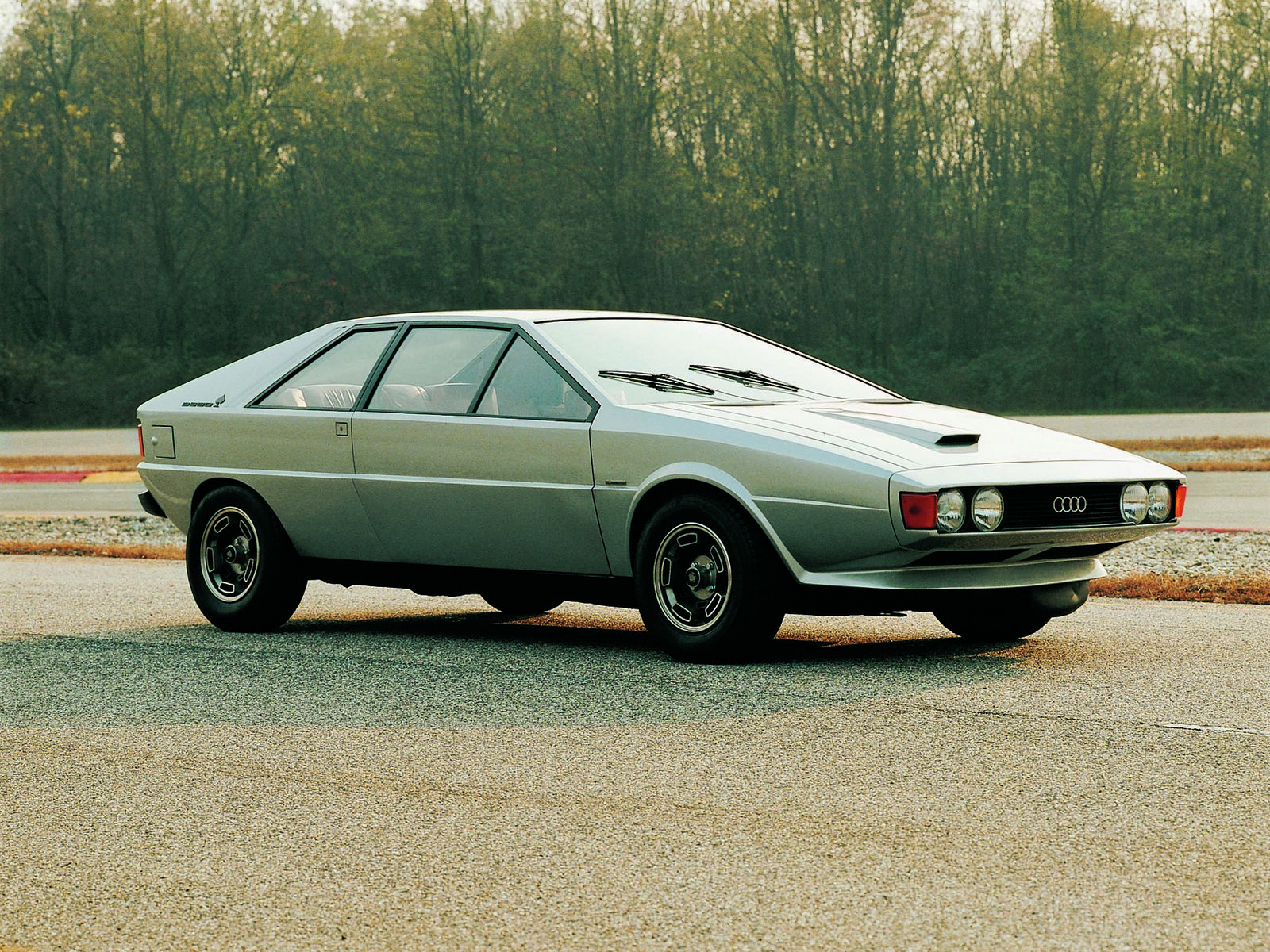 Beginning with the chassis and the mechanics of Audi 80, on Karmann's demand, a four seats sport Coupé, reproducible in small series.
The Boomerang dominating geometries, trapeziums, are reproduced here to set up a graphic shape with a great optical impact. In comparison with Audi 80, which has the same chassis and mechanics, in the Asso di Picche the rear overhang is shorted while the front one is increased to give more dash to the car.
Great research even for the interiors: instruments panel is a cylinder and creates an innovative approach for future layout.
Asso di Picche will definitely influence Lancia Delta design, that will be presented in 1979: surfaces treatment is the same, just like the transversal section. Lancia Delta is the first car produced in series with integrated bumper painted with bodywork same colour.