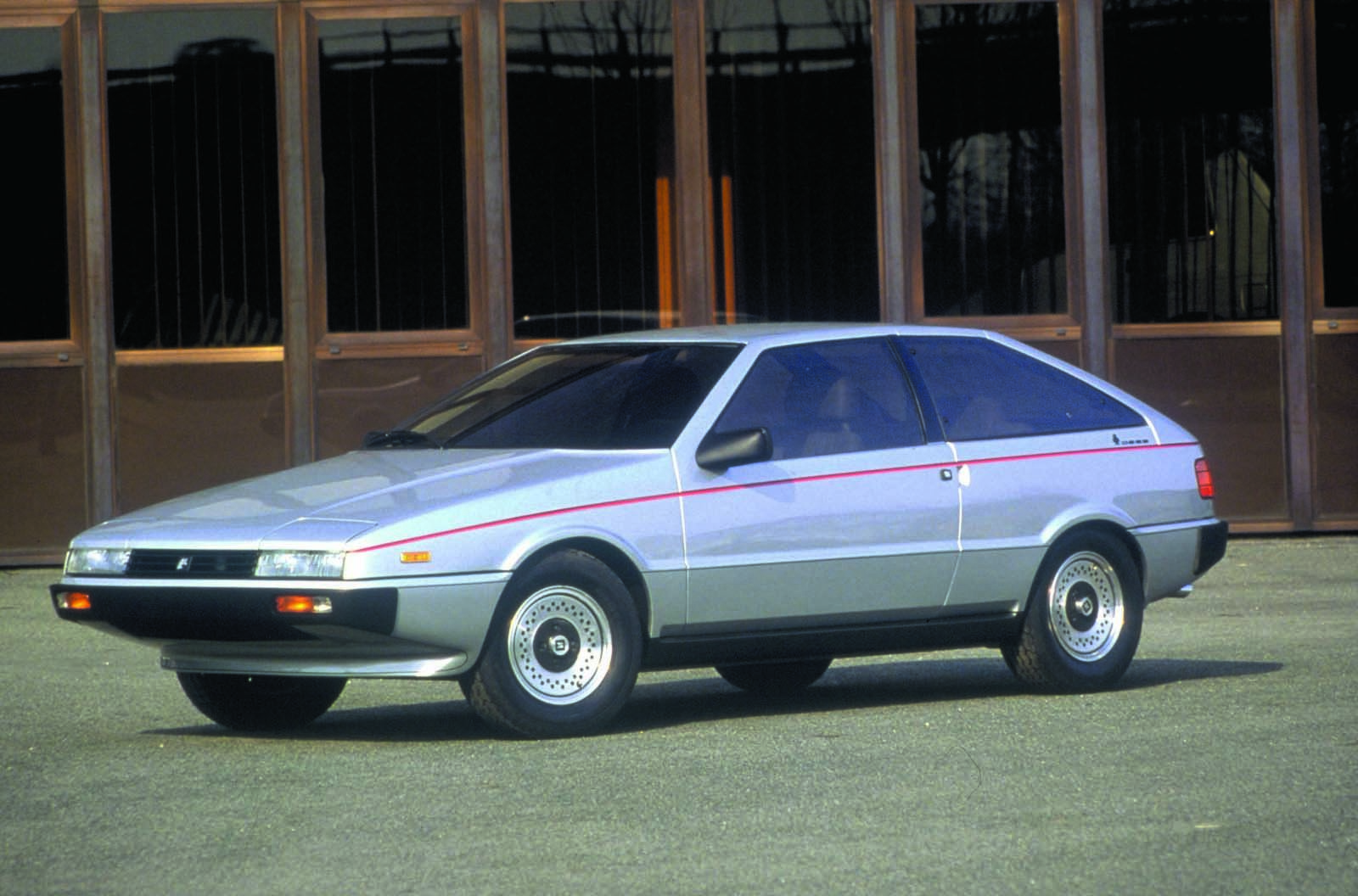 It is the ideal successor of Isuzu 117 Coupé, designed in 1966, it's "the fifth Copernican revolution" by Giugiaro, that will give birth to Isuzu Piazza.
The only condition imposed by the producer is the use of Gemini 1800 platform, Japanese version of Chevrolet Corvette.
Italdesign stand at Geneva Motor Show in 1979 was overcrowded : everybody is curious to see the news and Asso di Fiori does not disappoint the expectations.
It's a real revolution for the car, the fifth one designed by Giugiaro: in 1960 the first cowling with incorporated lights (Alfa Romeo 2000 Sprint), in 1964 the first stuck windows (Alfa Romeo Canguro), in 1973 the first painted mudguard (Asso di Picche, 1973) and in 1974 the first rear door cut.
Asso di Fiori great news are represented by the removal of external drip (substituted with a gutter-pipe in the door pillar gasket) the windows close to the bodywork, total doors and rear doors. All of them integrated and technically producible.
All these solutions will be adopted for production cars from now go on: the 1987 French Revue Automobile registers the fact the 1/3 of cars produced from 1981 and 1987 are designed with total doors like Asso di Fiori.