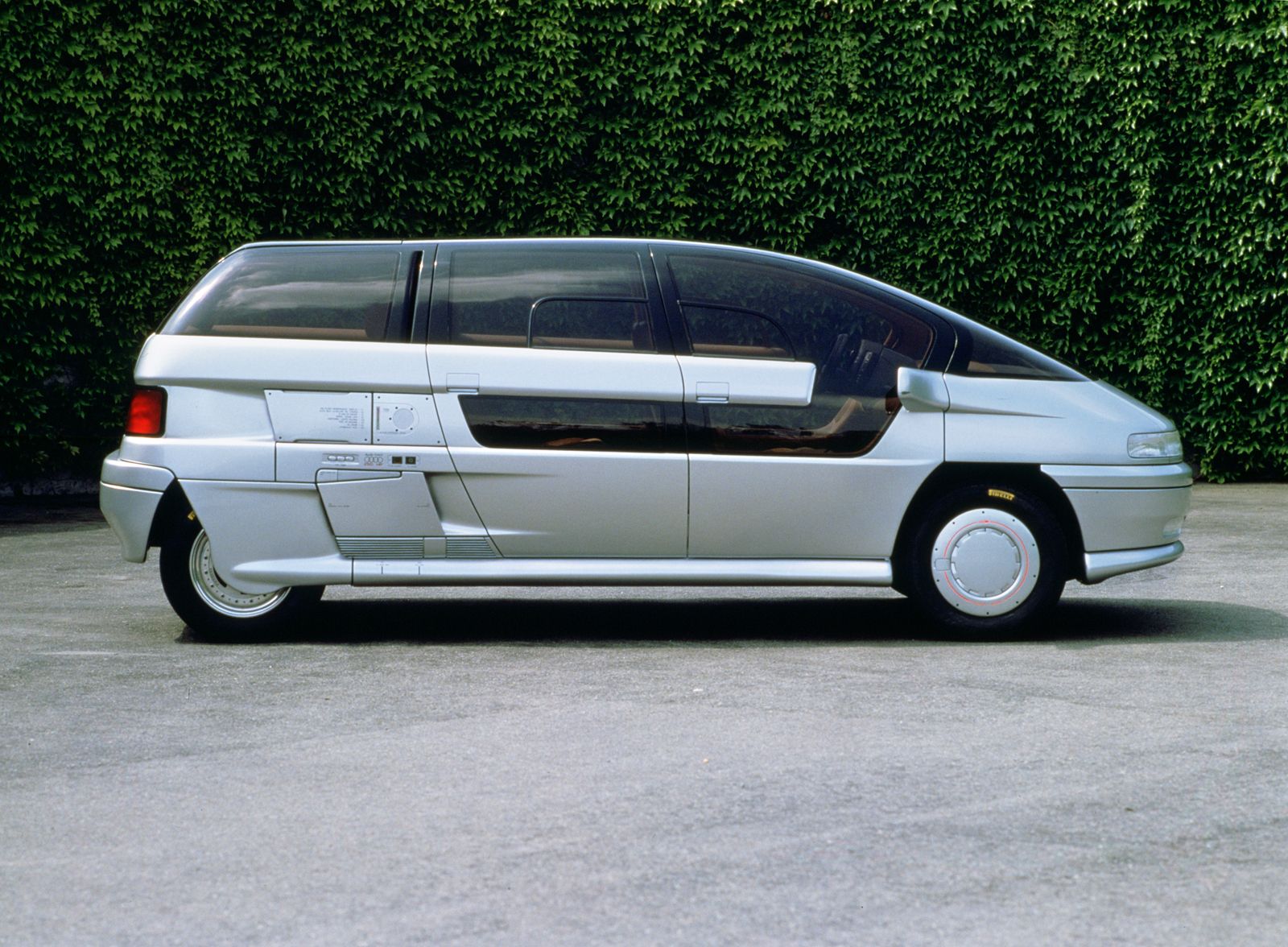 This was the third variation on a theme to mark Italdesign's 20th anniversary: a one-box space wagon based on the same mechanical layout as the Aztec and Aspid.
With the Asgard, Giugiaro set out to create a top-of-the-range MPV benefiting from the performance of a 200 hp engine that offered sports-standard performance and an aggressive yet functional look.
The mechanical configuration was the same used on the Aztec open-topped version and the Aspid coupé. Only the wheelbase was different, being 300 mm longer in this case.
The Asgard features extensive glazed areas, the windscreen and side windows form one continuous surface. A glass band below the windscreen pillar creates an extra window across the central part of the doors making it easier for the driver to manoeuvre.
As on the Aztec and Aspid, the control panels are located between the rear door and the streamlined wheel cover.
Six fixed seats are provided inside. The driver has a single seat with a two-seater bench beside it while all three rear seats are individual. All the seats are electrically adjustable for reach, height and rake.
Two extra seats are folded down in the luggage compartment. When closed, the load platform is flat and flush with the bumper. When opened, the seats can accommodate two children seated facing backwards.