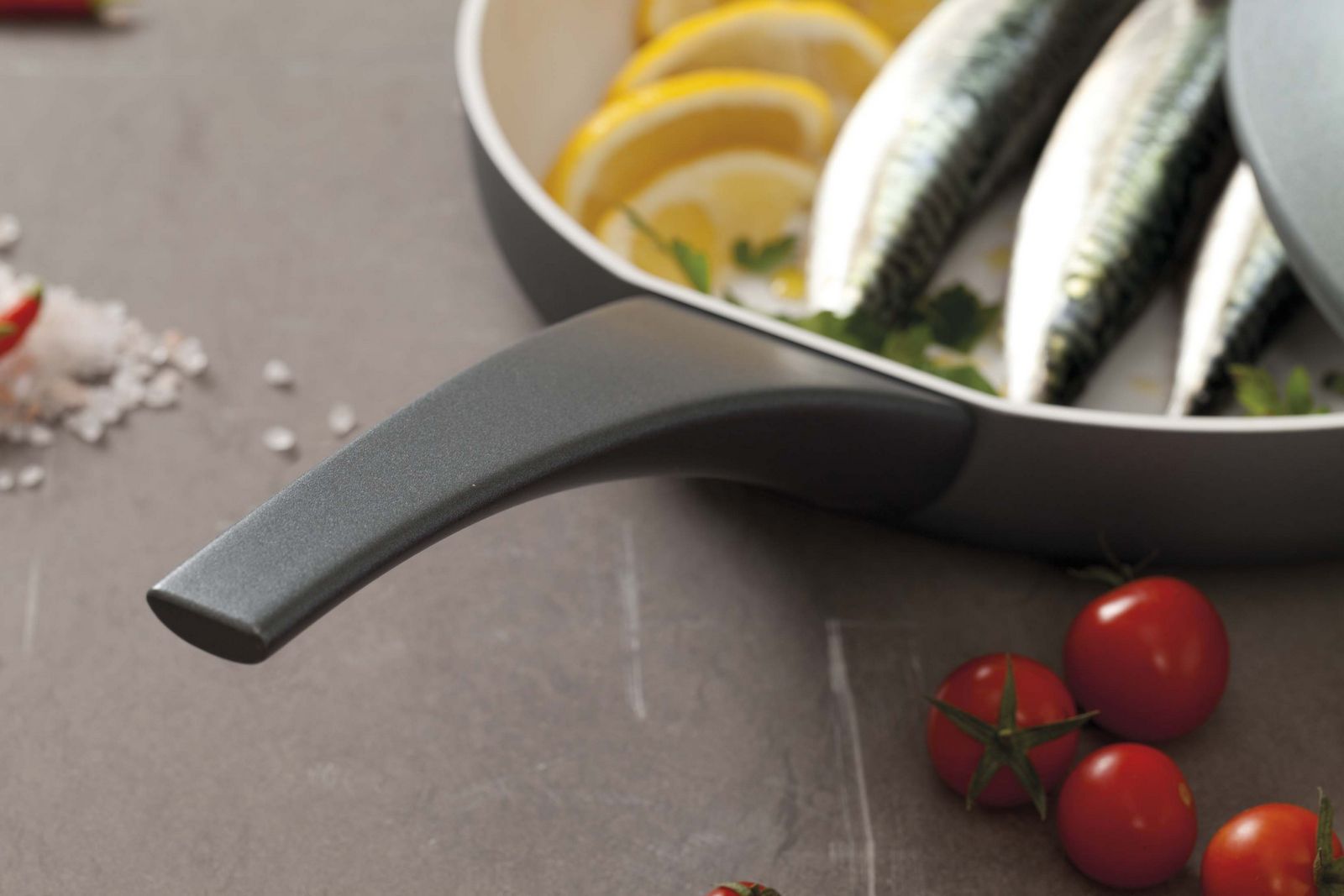 Arco: a straight line and a curve; the purest of signs combined with the most natural movement that a hand can make.
An essential, sensual form in two strokes, to evoke, describe and design.
In line with the concept that "less is more", the ARCO project by Giugiaro Design for TVS brings together clear-cut forms plus an attention to detail that has led to the creation of an item with a streamlined design that maintains all of the harmony of volume and aesthetic solutions.
The ergonomics of the handles are the starting point for an exploration of the integration between the body of the pan and its natural extension. The finished effect is both fluid and solid at the same time; the perfect enhancement for the pleasure of using cooking equipment with such an elegant, professional look, where colours, materials and shapes come together to form a unique item.
Awarded with the Good Design 2012