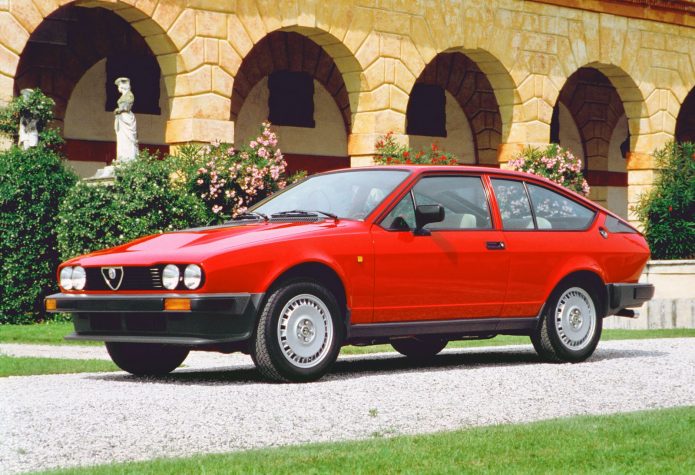 Sleek and elusive, rise after six years of development to replace the famous Giulia GT as coupé 2+2.
The car is built over the platform of the Alfetta sedan (that was to come out in 1972), the wheelbase shortened by 110 mm.
The Alfetta GT is indeed a direct descendant of the Iguana: a look at the large back side window that is continued visually with a triangular air intake says it all. The rear light cluster is very elaborate, with two sets of horizontal lights drowned in the sheet metal of the tail section.
Giugiaro had originally proposed a windshield that wedged itself under the engine hood, thus creating space for the wipers: they would have been the first faired windshield wipers on a production model. But Alfa reject the idea, considering it too daring for a mass production car.
Produced from 1974 to 1986 in 142,001 units.