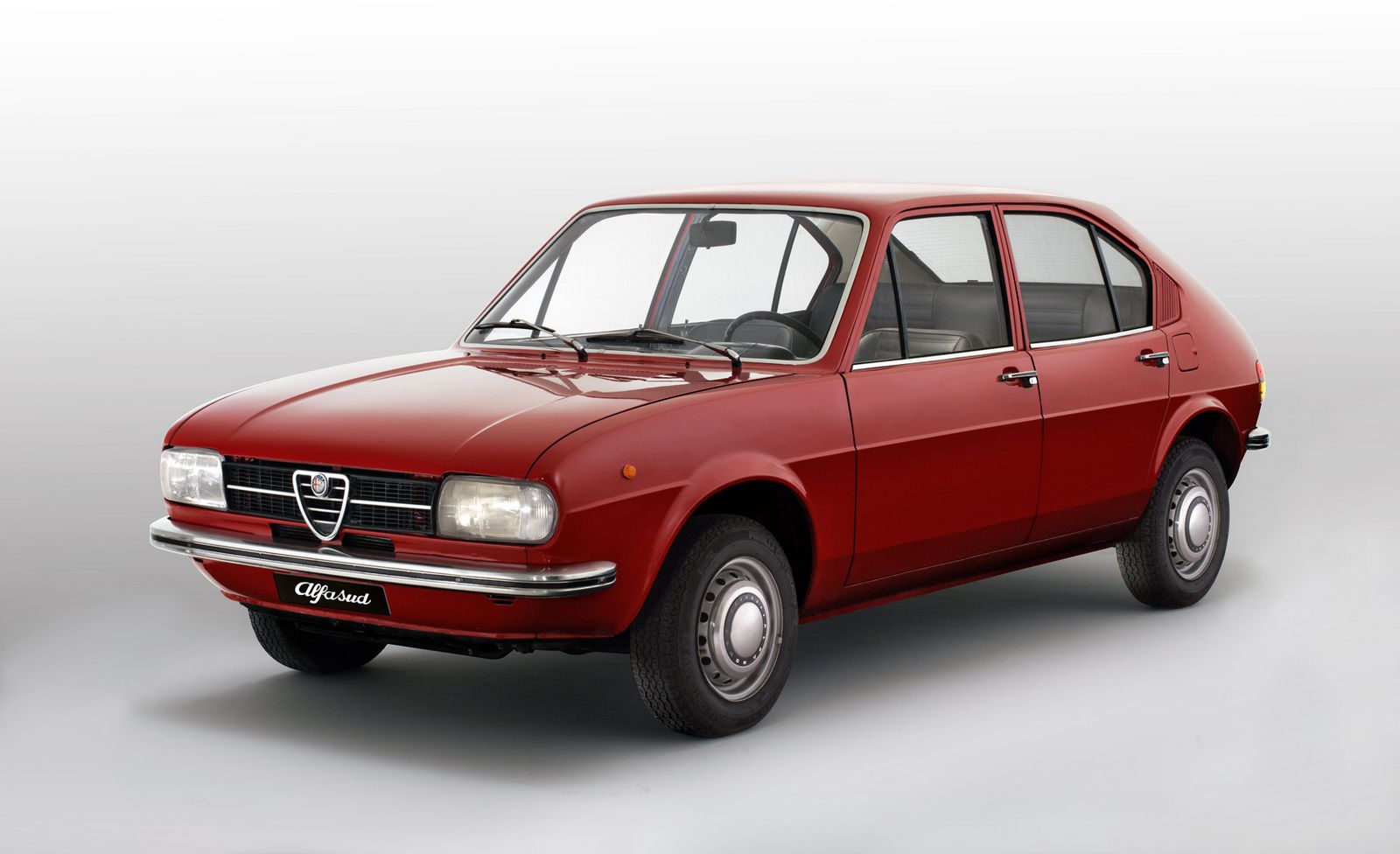 This the sedan becomes a milestone in the italian automobile history, is the reason Italdesign was founded for, and it gives birth to the Alfa Romeo plant in Pomigliano d'Arco.
In 1967 and in agreement with IRI and Italian government (which, at the time, controlled Alfa Romeo), the president of the Milan firm Giuseppe Luraghi, launched the project that was to see the construction of a new plant in southern Italy. Alfa was motivated to build a mid-displacement sedan capable of filling out the lower end of the range of cars already manufactured in the north. The State was motivated to build a factory with a production rate of almost 1,000 cars per day that could offer a vast enough quantity of jobs in both the car factory itself and the ancillary manufacturing sector to bring economic relief to a vast under developed area: is the Alfasud project.
This is Italdesign's first commitment, the company was founded in February 1968.
Engineer Rudolf Hruska's brief was aimed to realize a car with outstanding qualities of compactness, structural strength, roominess and aerodynamic drag, qualities that made this model so lasting: in its 12 years of production it sold almost a million of units. Hruska's philosophy will sign Giugiaro's future works: internal roominess will be one of the topics of his career.
The 2010 Emas project is fully dedicated to Hruska.
Trivia
The great commercial success and the deep impact on italian society marked by the Alfasud are well described in italian actor and director Carlo Verdone's second feature film Bianco, Rosso e Verdone, in 1981.