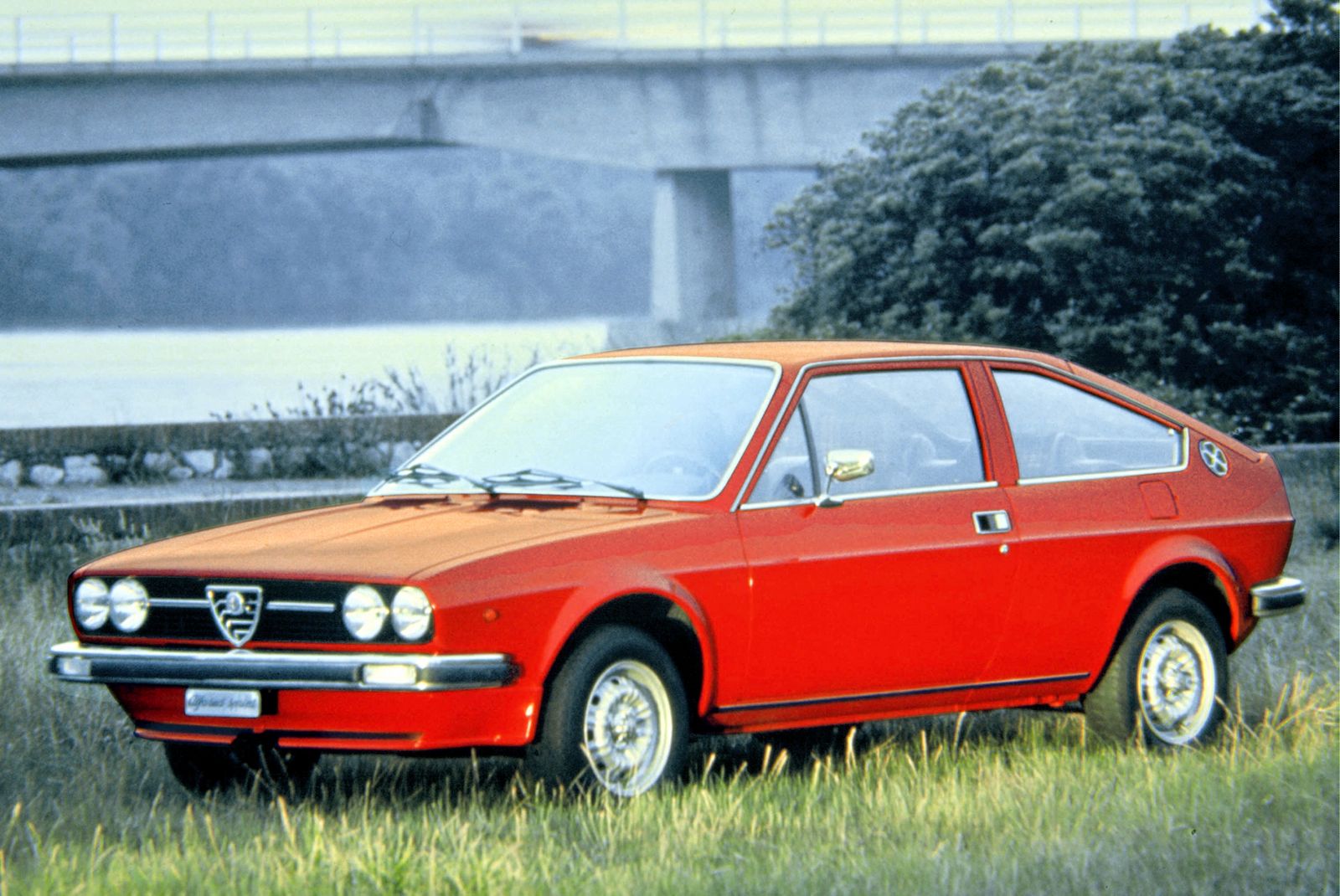 Built on the platform of the berline Alfasud, the Sprint is the Alfa Romeo New Coupé with an aggressive look, but able to take in four comfortable seats.
It was designed at the end of the 60's and produced in 1976. The lines recall the Volkswagen Scirocco rather than the Alfasud.
The design is clean and the second light shows up and finishes roughly leaving the room to a piece of plate where a chromate four-leaved clover shows up and it reveals a ventilation pipe union for driver and passenger compartment.
During the first 10 years of production Alfasud Sprint sell more than 100.000 cars.