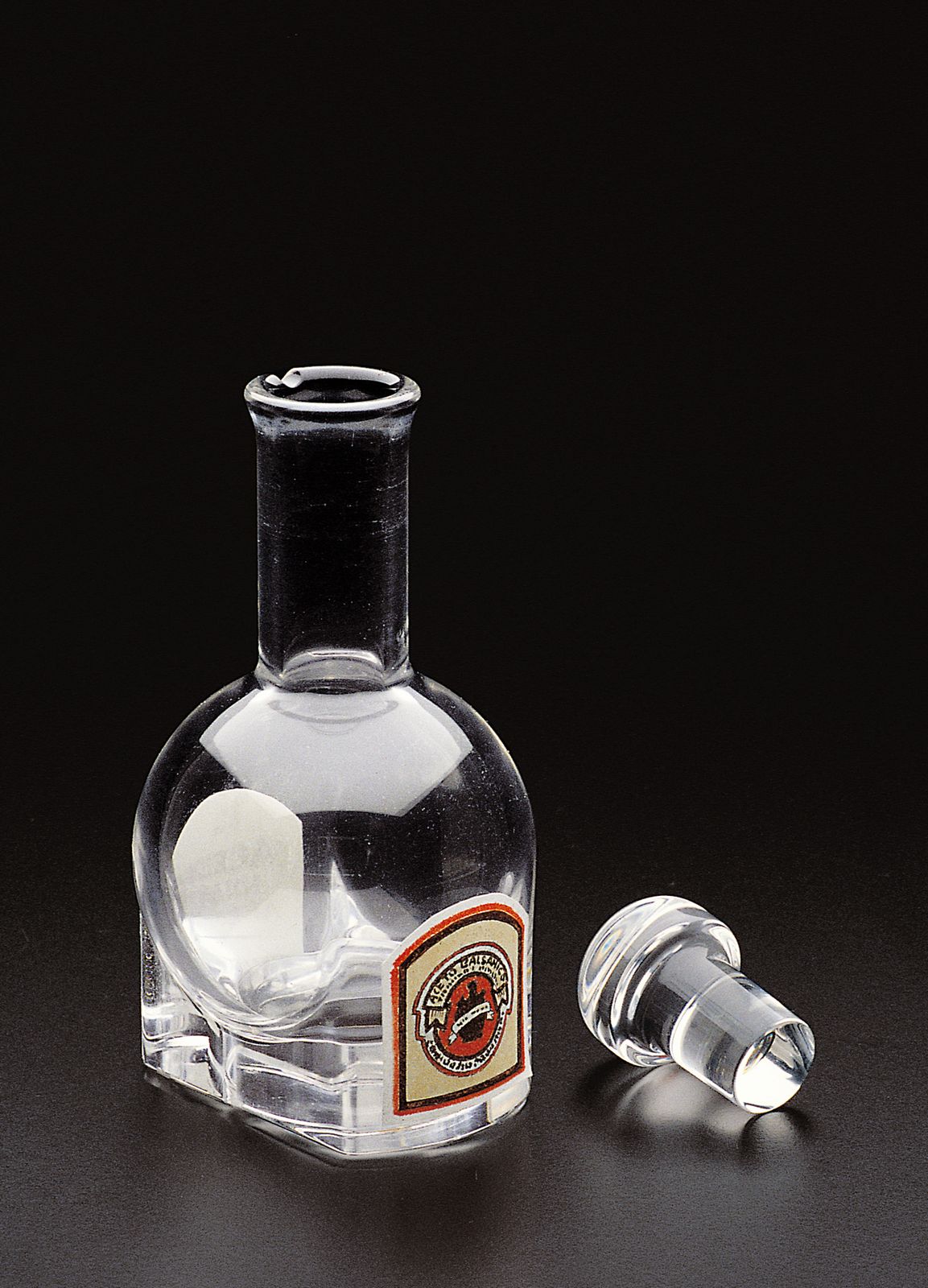 A great deal of painstaking research for the restyling of a thousand-year – old product such as Aceto Balsamico Balsamic vinegar.
Tradition and design combined to create a glass phial which conserves the upper part of the old form, while the base is akin to a pedestal mounted into the spherical surface.
The two faces display the label of the consortium of manufacturers and the personal trademark of the single associate. The packaging recalls the historical symbols of this Modenese condiment (the silhouette of Modena Cathedral and the vinegar purveyor's barrel) which are repeated as a texture on all the gift-packs.