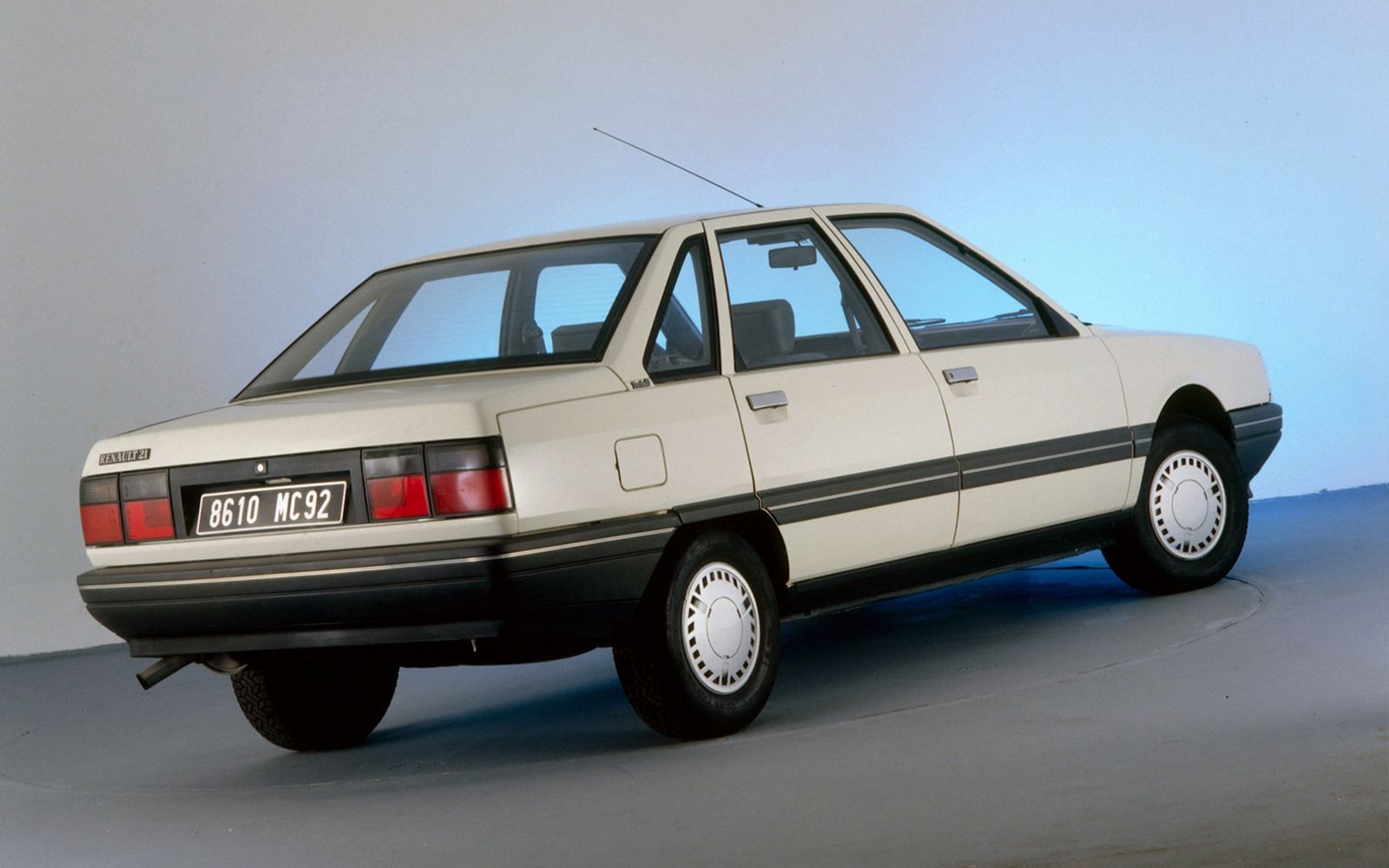 This French sedan story is very long: created to be the Medusa little version, it will become another variation of Audi 80 and will be exported in the USA with the name of Medaillon.
The first Renault 21 model, requested by the President Bernard Hanon, is the Medusa more compact version, but the management of this French brand considers it too advanced and decide to produce a more traditional three box just like Audi 80.
Even though the lines of Renault 21 are quite squared, it registers a 0,29 Cx, proving that aerodynamics is not an exclusive prerogative of smooth lines. Renault 21 will be the first French car to have integral doors.
The new cowling developed for this project will be also proposed on the Renault 25.