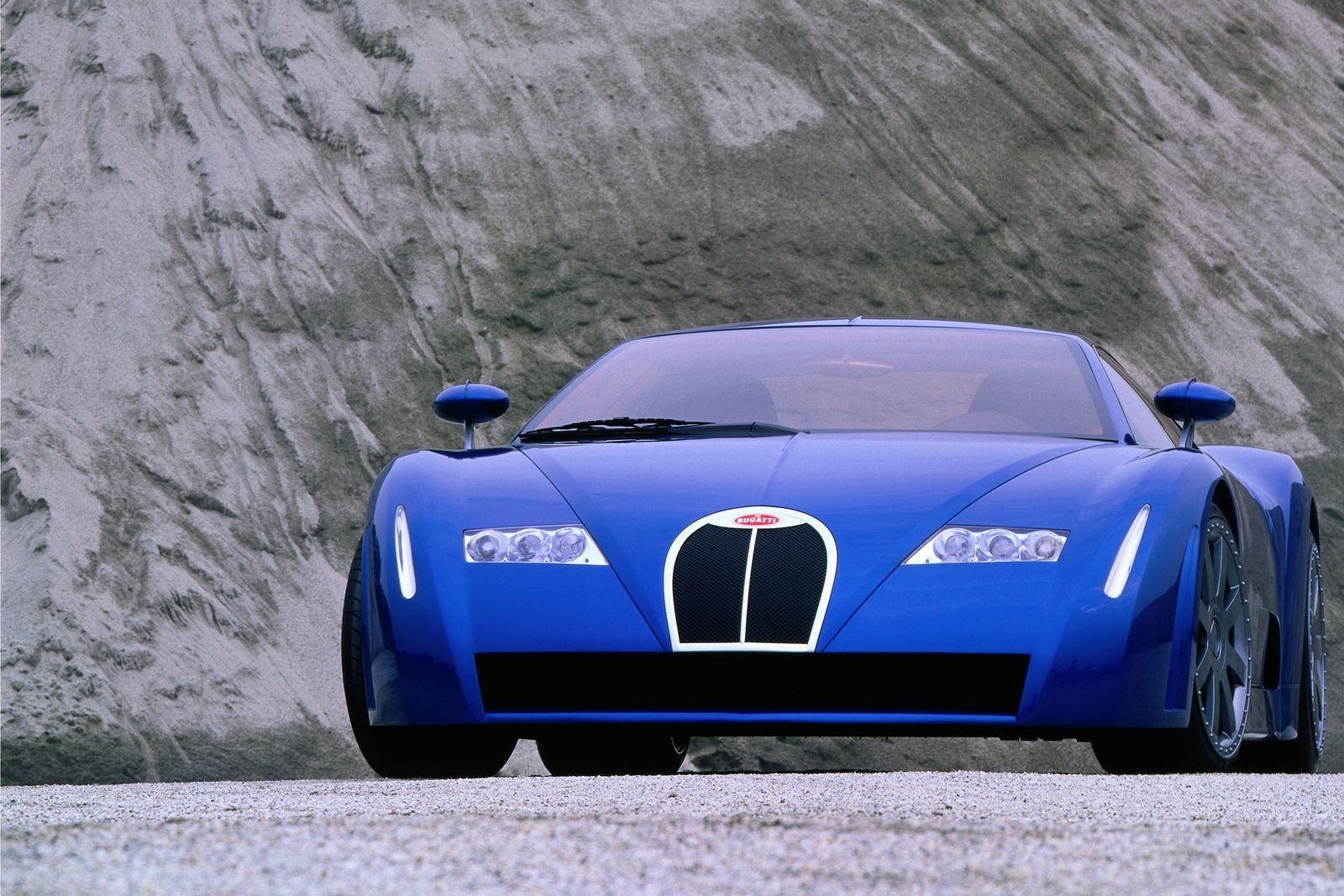 An authentic Bugatti, capable of combining the dual vocation of the celebrated saloon manufacturer and ultra-prestigious sports cars.
The 18/3 Chiron, dedicated to the legendary motorsport driver Louis Chiron, is a two-seater coupè powered by a 6300 cc, 18 cylinder, 555 hp mid rear engine.
On the eve of the new Millennium, historical European automotive manufacturers realised a need to anchor themselves to their own cultural values. The Bugatti project, started in 1993, is an authentic dip into the history of great classic cars.
Retro references to the brand tradition gave rise to an authentic Bugatti for 2000, combining the two attributes of the French manufacturer: an extremely luxurious saloon and out-and-out sportiness.